Sony Hack: Movie Studio's Top Brass May Be Just Fine
By and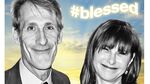 Amy Pascal didn't waste any time. Within days of Sony Pictures' discovery in late November that hackers had taken down its computer system in protest over its film The Interview, the studio's co-chairman began sending warnings to key producers and creative talent around town: Executives' e-mails—many filled with embarrassing comments about some of the company's most important business partners—may have been looted. That sparked a series of preemptive calls to producer Megan Ellison, director Ivan Reitman, actress Angelina Jolie, and other frequent collaborators. And for weeks Pascal kept working the phones. Damage control has been Job One at Sony since the cyber attack dumped reams of unflattering disclosures onto file-sharing websites that the media raced to publish.
The firestorm has died down as awards season has gone into full swing, but for Sony the fence-mending is likely far from over. "Relationships are built over years, they fall apart in minutes, and they are rebuilt over months," says Howard Bragman, a crisis expert whose client roster has included Monica Lewinsky and Michael Sam.
Soothing bruised egos is essential for Pascal, whose primary job is attracting—and keeping—talent and promising film projects. With an enthusiastic following among some filmmakers, who see her more as a creative partner than corporate honcho, she's part mother, part producer, part hustler, part shrink. She climbed the ladder at Sony thanks in large part to her relationships with directors such as Cameron Crowe, who made Jerry Maguire for Sony's TriStar in 1996 and has returned for his latest, an as-yet-unnamed feature starring Bradley Cooper and Emma Stone.

That was the movie whose script Pascal in a hacked e-mail slammed as "ridiculous"—one of the milder disses the breach exposed. Pascal, whom the studio did not make available for an interview, continued to work with Crowe on the movie, people close to Sony say, and it's still scheduled for release in May.
"Amy and the other people over at Columbia and Screen Gems [two of Sony's studio brands] have spent a lot of time reaching out into the community," says Michael Lynton, the studio's chief executive officer. "I have no doubt some people were upset, but I think the relationships are so strong that they can be repaired. We don't think we will have lost any business."
Why, in a town where so many studios and production companies compete for projects, would creative types continue taking their ideas or talents to a lot where the executives talk trash about their biggest stars? One reason: Sony makes lots of movies. In 2014 it distributed 34—more than any other major Hollywood studio—and so far this year it has 21 on tap, including Spectre, the latest James Bond offering, due in November, and Grimsby, a Sacha Baron Cohen comedy.

The pull of a potential hit is a powerful salve for hurt feelings. In Hollywood, "whoever has the best script wins," says Lynda Obst, producer of Sleepless in Seattle and Interstellar. "And Amy has always had the keenest eye for material. No one in his or her right mind would leave a lucrative and successful studio deal for something as nutty as leaked e-mails." Agrees Michael Burns, vice chairman of Lions Gate Entertainment, the studio behind The Hunger Games movies: "When Sony is making its next big film with a great script and a terrific director, people will want to work on it." As for the insults the in-box dump revealed, "people will get over it. That's Hollywood."
Some may not have much choice. Actor and producer Adam Sandler, whom Pascal in an e-mail labeled an "asshile" [sic] and whose work was trashed as mundane in other hacked Sony documents, is contractually tied to the studio—and vice versa. His deal gives Sony the first option to make movies developed by his Happy Madison Productions company in return for residence on the lot in Culver City, Calif. The studio has distributed seven Sandler-produced films since 2009 and will release his next two, Paul Blart: Mall Cop 2 and Pixels, this year.
There are so many projects at various stages of production and predistribution at Sony that it may be too soon to know if the dust has really settled, because it's unlikely anyone offended by an e-mail insult would sabotage a multimillion-dollar movie midstream by pulling out in a tiff. And deals continue to be made. In early January, Sandler and Sony extended their television production pact.
Kevin Hart, among the most bankable of Sony's regulars, took one of the hardest hits in the download: Sony Screen Gems President Clint Culpepper called him a "whore" for wanting to be paid for promoting films to his massive social media following. But a few weeks after the slight made headlines, Hart and Culpepper were all smiles at the premiere of the Hart vehicle The Wedding Ringer. The actor told the Hollywood Reporter that Culpepper hugged him. "He's good," Hart said. "Everything is fine." Hart remains on board to make the action flick Black Phantom with Sony Screen Gems and, according to a person close to the studio, has made other commitments to Sony.
Ellison's in a similar position. The e-mail blast about her came from producer Scott Rudin, a frequent Sony collaborator who won an Oscar for Best Picture in 2008 for No Country for Old Men. Rudin discussed Ellison's mental state in colorful language. She replied on Twitter: "Bipolar 28 year old lunatic ..? I always thought of myself more as eccentric." Lately she's been making the awards season rounds for Foxcatcher, which she produced and Sony Pictures Classics released. She's also working on a coming Sony effort, Seth Rogen's next project after The Interview, called Sausage Party.
It was Rudin who called Jolie a "minimally talented spoiled brat" and engaged in an embarrassing exchange with Pascal of supposed jokes about President Obama's preference for films with black actors. Pascal and Rudin delivered public mea culpas, and a person close to the studio, who was not authorized to speak on the matter, said one of Pascal's apology-tour calls was to Shonda Rhimes, a powerful screenwriter, director, and TV show creator who questioned on Twitter why some media labeled the banter as racially insensitive instead of racist.
Lynton says he doesn't expect heads will roll at Sony Pictures because of the hack, and so far the studio's Japanese owners have been publicly supportive. When asked whether Pascal can continue to do her job effectively, Lynton replied, "Amy is a great talent. I expect so."
Despite that endorsement, Pascal knows that in Hollywood, financial success is the surest way to offset a host of sins. She noted as much in one of the hacked e-mails she sent to actor George Clooney, who was mortified after The Monuments Men, a film he directed and starred in for Sony, was a critical flop. Pascal told him not to worry. "We will protect you by making money," she wrote. "That's the best revenge." That also may be the best way for Lynton and Pascal to have their own happy ending.
The bottom line: Sony distributed 34 movies in 2014, more than any other big Hollywood studio. That clout could help it overcome its data hack.
Before it's here, it's on the Bloomberg Terminal.
LEARN MORE