Greece's Election May Lead to Clash With EU Over Austerity
By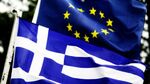 On Jan. 25, Greeks will turn out for a general election that three weeks ago they didn't know was coming. The trigger: a provision of the country's constitution that required conservative Prime Minister Antonis Samaras to call a snap election when his candidate for president—a ceremonial position—couldn't muster enough parliamentary votes to get the job.
The consequences, however, will not be trivial. For more than four years, Greeks have lived under austerity policies imposed by international lenders and the European Union. Many hope a new government will offer a reprieve from higher taxes, fewer jobs, lower wages, and more expensive goods and services. "At this point, the government is destroying the country," says Myrto Rigopoulou, a psychologist and translator in Athens. Fearful about Greece's stability, people aren't planning for the future, says Maria Karaklioumi, a pollster and political analyst in Athens. "They don't think about what will happen in two or three years. They're in a continuous race for daily survival."

The austerity measures, including public-sector job cuts, reduced spending on education and health care, and privatizations that have led to unemployment, were required under the terms of a loan agreement with the European Commission, the European Central Bank, and the International Monetary Fund. Since 2010, Greece has received about €240 billion ($283 billion) in loans. The measures were introduced under the socialist government led by George Papandreou, who left office in November 2011, and continued under the governing coalition led by Samaras's center-right New Democracy party.

At the start of the crisis, private-sector employment in Greece was 3.74 million, including self-employed and salaried workers; by the end of 2013, the number had fallen to 2.78 million, according to data from the Hellenic Statistical Authority. With government job cuts required under the terms of Greece's loans, the public sector also shrank, dropping to 723,000 workers in 2013 from 869,000 in 2008. The country's population is about 11 million.
Members of the middle class say austerity has left them in the ranks of the poor. "High taxes and unemployment, that's what most voters say is the biggest problem right now," Karaklioumi says. Retirees, for example, face higher taxes than before the crisis, along with cuts of about 30 percent to 50 percent in pension benefits, she says. In late 2011, for the first time, Greeks started paying taxes on residential and commercial properties. "The real problem with property taxes is that they were sudden. Started from zero and went up from there," says George Prokopakis, a management consultant and former adviser to the Athens Stock Exchange.
Kolonaki, an upscale neighborhood in Athens, is now a landscape of empty storefronts. Its apartment buildings, once some of the most sought-after in the city, have high vacancy rates. "What you see is very quick turnover in terms of businesses and shops," says Errikos Koen, a physical therapist. An example, he says, is Mitropoleos Avenue in the heart of Thessaloniki, Greece's second-largest city. Koen, who was born and raised in the city, has run his practice on Mitropoleos for the last 11 years. "The quality of the goods and the level of services, it all went down."
Voter surveys put the blame for the current situation squarely on the political system and the politicians, Karaklioumi says. Her polls have consistently registered dissatisfaction with and distrust of the Samaras government. Most Greeks appear ready to support opposition candidate Alexis Tsipras, the 40-year-old leader of the leftist Syriza party, which has been leading in the polls for 10 months. Syriza has campaigned on a message of relieving the economic pain and asserting the Greeks' right to choose the best course for their own future. Some members of opposing parties say that means Tsipras would untie the country from the euro zone and the EU. In rallies and party conferences, he takes a hard line against austerity, saying it has stripped Greece of its civility and humanity. He wants to renegotiate the terms of the bailout and plans to ask for debt forgiveness from the EU, though he's stopped short of advocating an exit from the euro.
Samaras's party is stoking fears that Tsipras's anti-austerity stance could push Greece out of the shared currency—and invoking the financial chaos such a break might bring. Prokopakis and Karaklioumi are wary of Tsipras's message and question whether he and his party can implement the changes needed to create a sustainable, functional government. Greeks are used to populist leaders, who for decades have rewarded special interests. "Everything is so volatile," Karaklioumi says. "It's a very short election period. Everyone has to form his or her own opinion in a few days."

For a while the government seemed to be meeting its austerity goals, "even overperforming and hitting some targets early," says Harry Theoharis, who from January 2013 to May 2014 served as secretary general of public revenues, a role established as a requirement of the loans. "Now we're regressing. The problem is a dysfunctional political system that micromanages the economy through the state." Theoharis, responsible for revamping tax collection, resigned for personal reasons, according to the government. "The government's priorities were shifting, and that shift wouldn't allow me to perform my duties in the best way," he says.

Finance Minister Gikas Hardouvelis told Bloomberg TV the budget for 2014 had a big cushion despite a recent slowdown in tax collection. "Whatever miss we have, it's not going to affect the eventual target."
"Greeks tend to hope for and even believe in miracles," Prokopakis says. "That somehow the magic wand of somebody will turn the situation back to what it used to be in 2008," before Greece fell into its six-year recession. And, he says, they're not prepared to make the sacrifices needed, because the government has done a poor job of presenting them in a way that's acceptable. "You have to subsidize municipalities and local governments; you need to build infrastructure," he says. "You need money for all this."
The bottom line: Austerity, which hasn't made life better for Greeks, may provoke a clash with the EU if voters put a leftist party in power.
Before it's here, it's on the Bloomberg Terminal.
LEARN MORE