Take Heart, Also-Rans: These Presidents Needed Multiple Tries to Get Elected
History shows that persistence can pay for those thinking about running for president again, and again.
By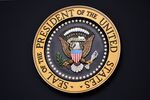 To paraphrase the aspirational saying: If at first you aren't elected president, run, run again. For the likes of Mitt Romney, Hillary Clinton, Mike Huckabee, Rick Santorum, and Rick Perry, those words appear to be something of an article of faith. Yes, each has already tried and failed to become commander-in-chief, but the hope of adding that ultimate line on a political résumé still springs eternal. A quick glance at history shows that such hopes are not misplaced: One-quarter of U.S. presidents lost a prior White House bid before they ended up winning.