Take Heart, Also-Rans: These Presidents Needed Multiple Tries to Get Elected
History shows that persistence can pay for those thinking about running for president again, and again.
By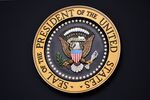 To paraphrase the aspirational saying: If at first you aren't elected president, run, run again. For the likes of Mitt Romney, Hillary Clinton, Mike Huckabee, Rick Santorum, and Rick Perry, those words appear to be something of an article of faith. Yes, each has already tried and failed to become commander-in-chief, but the hope of adding that ultimate line on a political résumé still springs eternal. A quick glance at history shows that such hopes are not misplaced: One-quarter of U.S. presidents lost a prior White House bid before they ended up winning. 
Of course, losing is not always viewed as a prelude to winning, and that's especially true the closer one is to the race in question. Critics as diverse as conservative Senators Ted Cruz and Rand Paul, and liberal MSNBC host Rachel Maddow seem intent on arguing the logical fallacy that one can, using the events of the past, predict what will happen in the future regarding the third prospective candidacy of Romney, the former Massachusetts governor. 
"Look, I like Governor Romney, I like him personally, I think he is a good person, I think he was a great businessman, but you know that's yesterday's news," Paul said during a radio interview on Tuesday. "I don't really think that there is a third time out there."  
Cruz, meanwhile, has stressed that the two previous defeats were a result of a failed ideology. 
"There are some who believe that a path to Republican victory is to run to the mushy middle, is to blur distinctions," Cruz said Monday at the Heritage Foundation when asked to respond to news that Romney was entertaining another White House run. "I think recent history has shown us, that's not a path to success. It doesn't work. It's a failed electoral strategy. I very much agree with President Ronald Reagan that the way we win is by painting with bold colors and not pale pastels."
Setting aside the fact that Reagan himself required more than one run to attain the presidency, Cruz and Paul, of course, have ulterior motives for arguing that Romney's failures are a result of policy weaknesses that will always keep him from winning. Simply put, they are also likely to run. 
Never mind that one could just as easily argue that Romney's trajectory—defeated by McCain in the primary his first time out, then winning the primary only to lose the general to Obama by slightly less than 5 million votes—points to him gaining strength with the American electorate. Some people are convinced that past performance proves he has no shot this time around.
For all those still in the "one and done" crowd, here's a historical reminder that persistence sometimes pays. These are the presidents who required more than one election to win the White House.
John Adams
In the very first presidential election in our country's history, John Adams, who was running as the Federalist party candidate, came in second place to George Washington. Adams was appointed vice president, and became the nation's second president in 1797. 
Thomas Jefferson
The author of the Declaration of Independence lost to his friend, John Adams, in the election of 1796, but earned enough electoral votes to be named vice president. Up against Aaron Burr in the election of 1800, the two candidates ended up in a tie for electoral votes, which Congress broke, making Jefferson the third U.S. president.  
James Monroe
Monroe was soundly defeated in the 1808 Democratic-Republican primary election by James Madison, who went on to defeat Federalist Pinckney. Monroe would have to wait until 1817 to become the country's fifth president.   
Andrew Jackson
Though Jackson received more popular votes than William H. Crawford, John Quincy Adams, or Henry Clay, the U.S. House of Representatives voted to chose to make Adams the sixth president. Jackson, who was outraged at what he called was a rigged process, became the seventh in 1829.
William Henry Harrison
Elected president in 1840, Harrison, the Whig candidate, narrowly lost to Martin Van Buren in the election of 1836.   
James Buchanan
After unsuccessfully seeking the Democratic party's presidential nomination in 1844, 1846, and 1852,  Buchanan finally broke through in 1856, becoming the country's 15th president. 
Andrew Johnson
In the election of 1860, Johnson failed to win the Democratic nomination for president. Four years later, Republican Abraham Lincoln chose Johnson, a Tennesseean who had remained loyal to the Union,  as his running mate in a bid to help heal the wounds of the Civil War. After Lincoln was assassinated, Johnson served out the remainder of his term–and was assailed as a traitor throughout the South. 
Grover Cleveland
Cleveland is the only U.S. president to serve non-consecutive presidential terms. After being elected in 1884, Cleveland lost to Benjamin Harrison in 1888. That defeat didn't dissuade him from running, and exacting his revenge on Harrison to win a second term in 1892. 
Richard Nixon
Thanks in part to a sweaty, listless performance in the first televised presidential debate, Nixon lost the general election to a John F. Kennedy in 1960. Eight years later, Nixon hit the campaign trail again, and defeated Democrat Hubert Humphrey and Independent George Wallace. 
Ronald Reagan
Reagan unsuccessfully sought the Republican nomination in 1968, and eight years later, the Gipper tried again and lost to President Gerald Ford. But Reagan's next bid for the presidency in 1980 proved more successful, and he handily defeated incumbent Jimmy Carter and Independent candidate John Anderson to become the 40th president.  
George H. W. Bush
In 1980, Bush lost the GOP nomination to Reagan, who promptly added him to the ticket as his running mate for the general election. Following two terms in office as vice president, Bush finally enjoyed the presidential spotlight in 1988 after defeating Democrat Michael Dukakis in the general election.  On his third try in 1992, he lost again, this time to Bill Clinton.
This post has been updated to include Ronald Reagan's 1968 presidential campaign, and also to correct the year that John Adams was elected president. It was 1797, not 1979.