Does This Man Look Like a Felon to You?
By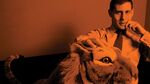 Standing in his Miami condo, Joseph Sigelman eyed his attorney warily. The two had worked together for eight years, and they considered themselves good friends. But there was something off about this meeting. The lawyer, Gregory Weisman, had called Sigelman two days earlier to say that agents from the Federal Bureau of Investigation had turned up unannounced at his New Jersey home. The FBI questioned Weisman about payments allegedly made by Sigelman's former oilfield services company in Bogotá to a Colombian government official—payments that appeared to be related to securing a valuable contract. The Bureau had e-mails and bank transfers, and said the Americans had broken U.S. law. They said it was bribery.
Weisman told Sigelman he'd professed ignorance to the FBI but that the agents didn't seem satisfied. Weisman asked to fly down to meet Sigelman at his home. He arrived on Dec. 15, 2012.
When Sigelman greeted him at the door, Weisman seemed rattled. Sigelman, tired after a 30-hour journey from Manila, where he ran another company, did his best to reassure the lawyer. "Whatever this is about," Sigelman said, "I'm ready to be with you."
"And I'm with you, but I'm extremely scared," Weisman responded. The FBI was "asking about those payments that you had me make," he continued. "What deal was that even in connection with? I don't even know."
Sigelman grew suspicious. Weisman had worked for him at PetroTiger, a company Sigelman started in 2008 to serve oil producers operating in the Colombian rainforest. Their tenure at PetroTiger ended abruptly in 2011 when the company's Colombian-dominated board of directors ousted Sigelman in a bitter management shakeup. Weisman had been a loyal employee but now seemed to be fishing for an incriminating admission. Bizarre as it seemed—like something out of a TV crime drama—Sigelman asked: Was Weisman wearing a wire? He demanded that Weisman lift his shirt. No wire visible. Only later would Sigelman learn that Weisman was wearing a tiny sound-enabled camera and recording the whole thing. Their uneasy conversation continued.
"I don't think there's anything to be concerned about," Sigelman said. "We paid a guy. We paid a consultant. ... The point is, this wasn't a bribe in any way, shape, or form."
A decade ago, Sigelman, now 43, earned widespread notice—and a modest fortune—for having co-founded, run, and then sold a successful Wall Street outsourcing company in Chennai, India, called Office Tiger. This magazine, the Economist, the Wall Street Journal, and many others celebrated Office Tiger for helping banks and law firms to cut costs and send their document work overseas. Harvard Business School, where Sigelman earned his MBA, published an admiring case study. In 2004 the acclaimed journalist Katherine Boo wrote a long, glowing article about Office Tiger for the New Yorker. Even though Sigelman profited by exporting American jobs, Boo portrayed him as a boy scout evangelist of meritocracy. He'd thrived in rough-and-tumble India, she wrote, "without the grease of government bribes."
All of which is difficult to reconcile with the Miami Vice scene that played out in Sigelman's waterside apartment in December 2012. At one point, Sigelman told Weisman that in light of the government's sniffing around, they needed to stay close, "like this," which Sigelman illustrated by pressing two fingers together.
As it turned out, it was already too late for vows of loyalty or attorney-client confidences. Sigelman didn't confess to wrongdoing, but the FBI concluded that his fear of surveillance and admonishment of Weisman—"relax, because if you don't, we'll be stupid and do something stupid"—bespoke a guilty mindset.
Today, Sigelman faces six felony counts related to PetroTiger. Accusing him of bribery, accepting an illegal kickback, and laundering funds, the U.S. Department of Justice is promoting his case as an illustration of its seriousness about fighting corporate corruption. Enacted in 1977, the Foreign Corrupt Practices Act (FCPA) prohibits American businesses, and foreign companies active in the U.S., from bribing government officials overseas. The Obama administration has stepped up enforcement, bringing more complicated cases and seeking to hold individual executives culpable. Over the last six years, more than 50 corporations, including Alcoa, Total, and Weatherford International, have paid penalties and forfeitures totaling $3.8 billion. Sigelman has pleaded not guilty, and while his lawyer predicts an acquittal at a trial scheduled for April, he has a tough fight ahead. PetroTiger has provided evidence of his alleged wrongdoing to the U.S. government, while Weisman and another former PetroTiger executive have pleaded guilty and are expected to testify against him in exchange for leniency. Sigelman declined to comment for this article, but his legal team agreed to confirm certain facts.
"What they say Joe did in Colombia—it can't be true, and I will never think it's true," says Vaidehi Krishnan, a former analyst at Office Tiger who now works for a humanitarian group in the Philippines. "Joe is not the easiest boss," she adds. "He could be obsessive and a perfectionist. He took the work ethic to an extreme. But he had zero tolerance for dishonesty." Sigelman's rigidity helps explain his current predicament, says William Tosh, PetroTiger's former head of security. "Joe wouldn't put up with the corruption in Colombia. He was firing people and pointing fingers," Tosh says. The backlash, he adds, proved fierce.
His supporters acknowledge that Sigelman's considerable self-confidence, bolstered by his success in India, may have worked against him in Colombia, where he didn't understand the business environment or even the language. Seeing himself as an ethical exemplar, he didn't anticipate that internal feuding at PetroTiger would result in his board turning him over to U.S. prosecutors who happened to be stepping up their hunt for corrupt executives. What remains unresolved, however, is the ultimate question of whether the outsourcing wunderkind crossed the line or was set up—or both.
 
 
Sigelman is an ordinary-looking man of average height and build. He keeps his hair short and wears unflashy blue suits. He listens and speaks with earnest intensity. Friends say he's always been a workaholic and kind of a nerd.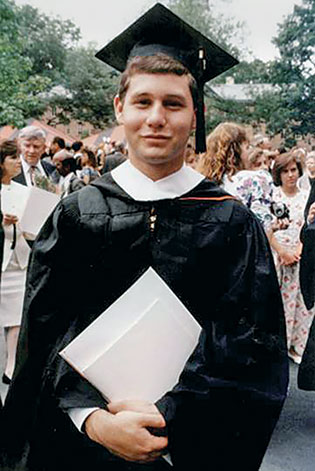 He came up with the concept for a new kind of Indian outsourcing company during a late-night phone call in 1999 with Randy Altschuler, his best friend from Princeton. They'd met a decade earlier: striving, grades-focused, middle-class boys from New York. Sigelman grew up on Staten Island, the son of a family-practice physician and his office manager wife. Joe's parents enrolled him at Saint Ann's, an expensive private school in Brooklyn. The hours-long daily public-transit commutes let him get ahead on homework. At college, classmates recall, Sigelman saved time and money by dining on matzo and applesauce in his dorm room. Upon graduation in 1993, standard-issue Ivy League ambition propelled him toward business school and investment banking.
In 1999, Sigelman was working for Goldman Sachs and Altschuler for the private equity firm Blackstone. Killing time on the phone one evening while waiting for their administrative staffs to generate fresh versions of client presentations, they talked about resentful typists who would've preferred to be writing screenplays or Broadway lyrics. General Electric and other efficiency-minded corporations shipped scut work to India, where an educated workforce leapt at salaries a fraction of those paid in New York. Why not start an outsourcer catering to investment banks and law firms? In honor of Princeton's mascot, they'd call it Office Tiger.
Colleagues expressed skepticism that Wall Street institutions would entrust billion-dollar documents to anonymous South Asians supervised by a pair of neophyte entrepreneurs. Sigelman's mother, Diane, shared this doubt. "You have Princeton, Harvard Business School, and Goldman Sachs," she told her son, "and now you want to go to India and be unemployed?"
Office Tiger started in a sheet-metal shack in Chennai, India's fourth-largest city. At first, assignments were sparse, and the company lost money for three years. The post-dot-com-bust recession of 2001-02 helped, though, as Wall Street laid off tens of thousands of back-office employees in New York. Persuaded by Sigelman and Altschuler to experiment with the magic of "wage arbitrage," Credit Suisse and KPMG signed on as clients; major law firms soon followed. The company turned a profit in 2003, its fourth year. It expanded to more than 1,000 employees and soon had 8 of the 12 biggest Wall Street banks as customers, recalls former Chief Operating Officer Lonnie Sapp. "We moved from doing just PowerPoints and basic stuff to higher-margin securities research and legal analysis."
Sigelman oversaw operations in Chennai, while Altschuler, who declined to comment on the record for this article, focused on finance from Manhattan. Sigelman lived near the office at the Taj Hotel and traveled by auto-rickshaw. "Tigers," as he referred to his employees, put their place of employment on their wedding invitations. In a caste-conscious culture, "Joe taught us by example that discipline and achievement matter more than social status," says his former aide Krishnan. "Joe is our Harvard Business School," another employee told the New Yorker's Boo. "We watch his energy and aggression and try to learn."
In India, Sapp says, strict rules were essential to prevent graft. Suppliers offered kickbacks; regulators looked for bribes. Sigelman would have none of it. "I personally saw him throw one guy out of the office" for offering a kickback, Sapp recalls. "Joe got upset at any hint of cutting corners."

In 2006 the Sundance Channel broadcast a documentary called Office Tigers that showed Sigelman zealously enforcing Western cubicle culture. In one scene, he demands of employees: "Where's your tie? Put it on. Put it on right now." His sternness melts, though, when employees throw him a birthday party with a sheet cake and cardboard hats. "This is the company I call home," he tells them. "This is my family."
In business, of course, even family gets monetized, and Office Tiger's growing value attracted suitors waving fat checkbooks. In 2005, this magazine anointed the company one of its 25 "Stars of Asia," noting its annual revenue of $100 million and a low-wage payroll of 3,000. The next year, one of Office Tiger's largest clients, Chicago-based publisher RR Donnelley, acquired the seven-year-old company for $250 million, a substantial chunk of which Sigelman and Altschuler pocketed.
Looking for new opportunities, Sigelman turned to another Princeton classmate. A well-traveled multilinguist, Knut Hammarskjöld was a grand-nephew of Dag Hammarskjöld, the Swedish diplomat and secretary-general of the United Nations in the 1950s. Knut had pursued unlikely energy-industry investments in such places as Afghanistan. In 2007 he was pitching oil in Colombia. As the Latin American country's political instability abated, drilling in the rainforest was expanding.
At Hammarskjöld's invitation, Sigelman took a helicopter tour of well platforms in the jungle and chatted in Bogotá with local investors. About a year later, in May 2008, the duo incorporated PetroTiger, which Sigelman conceived of as an energy-business analogue to Office Tiger. Driven by American efficiency, the new company would provide oil producers with reliable, low-price outsourced services. Sigelman, though he lacked familiarity with Latin America, told friends that his track record in India portended similar success in Colombia. Another way of looking at it is that he was about to get in over his head.
 
 
Serving as co-CEOs, Sigelman and Hammarskjöld raised tens of millions of dollars from Colombian pension funds and private equity firms. With that money, they swiftly acquired three small Latin American contractors. By 2010 the consolidated operation had 2,400 employees and revenue of almost $170 million, according to legal filings. PetroTiger wasn't profitable, however, and its investors grew increasingly impatient over when they'd see a return, legal filings and internal company documents show. Through their lawyers, Hammarskjöld and Weisman declined to comment.
The debate over long-term growth vs. short-term profit wasn't the only source of tension. Sigelman and the small team of non-Colombians he brought in, including Weisman, discovered that the bolted-together company was leaking millions of dollars as a result of warehouse theft, dubious purchase orders, and payments to ghost employees, company documents show. In contrast to the carefully vetted Indian workforce Sigelman assembled in Chennai, PetroTiger's payroll was riddled with graft, says Tosh, the former head of security. "The level of thievery was unlike anything I'd ever seen."
Sigelman launched a series of internal audits in 2009 and 2010, including a "reverse sting" in which Tosh arranged for investigators to offer suspect workers money for stolen company equipment. "We were working our way up through the supply chain, firing people by the dozens because they were dirty," Tosh says. "Some of the people Joe was weeding out had personal ties to the investors' representatives on the board of directors. It started to get very dicey."
Sigelman took to issuing ethics sermons—delivered via e-mail and companywide memos—that rubbed many Colombians the wrong way, Tosh and another former PetroTiger executive say. Most fatefully, Sigelman made an enemy of Luis Plata, the chairman of PetroTiger's board.
In 2010, while serving as Colombia's minister of commerce, Plata had introduced Sigelman to representatives of Alberta Investment Management Corp., a giant Canadian pension fund. AIMCo invested some $80 million in PetroTiger. When Plata left government in August 2010, AIMCo designated him as its board representative, and in November he became chairman. According to a subsequent U.S. mediation filing by Sigelman, one of Plata's first moves was to ask Sigelman for a $1 million payment for the AIMCo introduction. Sigelman balked, saying he'd need full board approval. Plata allegedly then suggested that Sigelman make the $1 million payment himself, which Sigelman refused to do, leading to deep antagonism between the two men. In the mediation, PetroTiger denied all of Sigelman's accusations. Plata, who now heads a corporate-sponsored organization called ProBogotá, didn't respond to numerous telephone and e-mail requests for comment. A spokesman for AIMCo declined to comment.
In a February 2011 memo to senior PetroTiger managers, Sigelman denounced what he called the "morally and reprehensibly atrocious rot" within the company and threatened to have wrongdoers prosecuted. He never got the chance. The next month, the board ousted Sigelman, Weisman, and several other senior executives.
Explaining the firings in a U.S. court filing last year, PetroTiger's U.S. law firm, Sidley Austin, said: "Concerns arose regarding PetroTiger's financial performance and the former managers' transparency with respect to corporate governance, among other concerns." Sigelman's "misconduct has ... resulted in great burden to his former employer," the law firm added, describing PetroTiger as a "conscientious business." Sidley partner John Kuster declined in phone conversations to respond to Sigelman's allegations about Plata or the "rot" within PetroTiger.
In June 2011, American lawyers representing Sigelman threatened to sue PetroTiger over his firing and, in the process, reveal the alleged $1 million demand by Plata, among other internal strife. Shortly thereafter, Sidley Austin approached the U.S. Justice Department on PetroTiger's behalf, court filings show. Sidley provided prosecutors with e-mail and documents intended to demonstrate that Sigelman violated the FCPA.
One way for a corporate board to mitigate prosecution under the anti-corruption law, or avoid it altogether, is to shift blame to individuals. That appears to be what PetroTiger's board did. The company's "voluntary disclosures [to prosecutors] were of the type that are routinely conducted by conscientious businesses," Sidley Austin said in the filing. In return, the Justice Department agreed not to name PetroTiger as a corporate defendant.
For a while, Sigelman remained oblivious to the turn his legal situation had taken. In 2010 he married a former banker he'd met during his days in Chennai. They bought the waterfront condo in Miami and started a family. In 2012 he and PetroTiger agreed they wouldn't sue each other, and Sigelman surrendered claims to millions of dollars in shares.
He redirected his energies toward Atlantic, Gulf & Pacific, a down-on-its-luck Manila building contractor he'd begun investing in while still enmeshed at PetroTiger. Eventually he led a buyout that transformed AG&P into a "modular construction" outsourcer serving such customers as BP, Chevron, and Bechtel. Bristling with advanced instrumentation, AG&P's prefab building blocks travel thousands of miles by ship before they're fitted together, Lego-like, at production facilities in Australia, Asia, and the U.S.
As a hands-on chairman, Sigelman spent much of his time in Manila and swiftly expanded AG&P's sprawling low-wage construction yards from 300 workers in mid-2011 to 7,000 two years later. "I love the Philippines, and the best advantage is the workforce," he told the Philippine Daily Inquirer in August 2013. Three months later, he won Expatriate Executive of the Year honors at the 2013 Asia CEO Awards in Manila.
Despite the unsettling conversation with Weisman in Miami in December 2012, he willed himself not to fret about Colombia and the FBI.
In May 2013, Manila immigration authorities, acting on a request from U.S. law enforcement, declined to renew his visa. Sigelman hired attorneys and volunteered to talk to the Justice Department. The visa then came through, and prosecutors said they didn't need to question him. He tried again to push lingering anxieties out of his mind. But arriving at the Manila airport on Jan. 3, 2014, Sigelman was pulled from the passport line and arrested.
 
 
Eager to get him into custody within the U.S., FBI agents put him on a plane to the American territory of Guam, where he remained in a stifling island prison for several days. The only person he was allowed to contact while in Guam was a local lawyer; he couldn't call his wife. The lockup had a deck of cards, a single TV with bad reception and no other diversions. In the heat, a fellow detainee loaned the businessman a pair of shorts.
By Jan. 8, 2014, agents had transported Sigelman via Honolulu to New Jersey. The Justice Department brought the FCPA charges in federal court in Camden, near PetroTiger's former U.S. mailing address at Weisman's home. Weisman, who had been cooperating with the FBI for more than a year, formally pleaded guilty on Nov. 8, 2013, to conspiracy to violate the FCPA. Hammarskjöld was charged the same day in a sealed complaint and arrested 12 days later when he arrived at the airport in Newark. Hammarskjöld also pleaded guilty.
For a Jan. 8 bail hearing, U.S. Magistrate Judge Joel Schneider ordered that Sigelman's parents travel from their home on Staten Island to the Camden courtroom. After his family put up $4.4 million in bail money, Sigelman was released pending trial.
The government charged him with two schemes. The first is a payment of $333,500—divided into four installments—to an official of the Colombian national oil company, Ecopetrol, for his assistance in securing a $40 million contract for PetroTiger. Wire transfer documents from 2010 indicate that Weisman sent the money from a PetroTiger account in New York to the official in Colombia. The government alleges that Weisman did this at Sigelman's instruction and with Hammarskjöld's involvement. Weisman initially tried to wire the money to the official's wife, but when that transfer didn't work, he sent the cash directly to the official. "Sigelman and his co-conspirators then took steps to conceal the bribe payments from PetroTiger's board members," according to the government. The alleged bribe came to light after Sigelman's ouster, according to Sidley Austin. The law firm said it discovered phony invoices from the Ecopetrol official's wife for consulting services she never provided.
The government learned about the second alleged scheme from Weisman. After the FBI confronted him, Weisman described payments in 2009 to Sigelman from the sellers of a company PetroTiger acquired. The payments were allegedly a kickback provided in exchange for an inflated purchase price. Bank records show that the sellers wired $397,225 to a Sigelman bank account in Manila, the government contends. He allegedly kept $239,015, dividing the remainder between Hammarskjöld and Weisman. According to prosecutors, the three men "created a 'side letter' to falsely justify the payments and used the code name 'Manila Split' to refer to the payments among themselves." (It was Weisman who typed "Manila Split" into the subject line of an e-mail to Sigelman.)
Sigelman's lead criminal defense lawyer, William Burck of Quinn Emanuel Urquhart & Sullivan, declined to comment for this article beyond saying his client looks forward to exoneration at trial. Based on court filings and interviews with people familiar with the case, one can discern the essentials of Sigelman's defense.
Burck likely won't dispute the various payments in question so much as he will try to cast doubt on what they represented to Sigelman. The defense probably will contend that Hammarskjöld may have known the Ecopetrol executive was a government official within the meaning of the FCPA, but Sigelman didn't. "This was Knut's big thing," Sigelman told Weisman during their recorded Miami conversation. "All this was, was a friend of Knut's who supposedly was going to be able to help us as an adviser to get a deal." As far as Sigelman knew, this argument will go, the payments were lawful compensation to an ex-official, akin to hiring a former Washington official as a lobbyist or consultant.
As for the abortive ruse with the Colombian's wife, "I did that as a favor to him, because he didn't want to pay tax," Sigelman told Weisman in Miami. "Otherwise he would have wanted more money." In any event, the defense will likely argue, the failed deception couldn't have been terribly important, because the Americans ultimately sent the money undisguised to the Ecopetrol official himself.
In a similar vein, the defense probably will contend that what the government calls a kickback was in fact part of an innocent side deal that Sigelman did little to conceal. The subtext of the entire defense appears to be that Sigelman, by all accounts an intelligent man, would have to have been an exceedingly dumb crook to arrange a conspiracy using his own bank and e-mail accounts.
Where, the defense will ask, posing a question that commonly arises when FCPA cases go to trial, is the evidence of criminal intent? That issue, among others, helped cause the collapse in 2012 of what was known as the Africa Sting prosecution. In that case, prosecutors originally charged 22 gun-industry executives with conspiring to bribe FBI informants they allegedly thought represented the government of Gabon in a small-arms deal.
A Justice Department spokesman declined to comment on the Sigelman case. The government's comeback on criminal intent will likely be that smart people do stupid things all the time in search of an extra buck. In Miami, prosecutors argued in a Jan. 8 filing, Sigelman demonstrated a guilty conscience when he repeatedly "advised Weisman on how best to evade detection": "You have a chance to regroup, go on vacation, collect yourself, come out f---ing strong. Greg, I want that," Sigelman told his attorney. In a speech on the FCPA in November, Leslie Caldwell, the assistant attorney general overseeing the criminal division, cited the Sigelman indictment when describing how the Justice Department is "focusing our attention on bribes of consequence—ones that fundamentally undermine confidence in the markets and governments."
The FCPA remains a department priority, and under pressure some companies are willing to concede misconduct. On Dec. 22, the French power giant Alstom agreed to plead guilty and pay $772 million in penalties. Over 11 years, the government said, Alstom paid more than $75 million in bribes to secure $4 billion in contracts around the world, leading to profits of some $300 million. In announcing the Alstom settlement, the largest ever under the FCPA, prosecutors emphasized that the company had refused for several years to cooperate with the investigation. "We encourage companies to maintain robust compliance programs, to voluntarily disclose and eradicate misconduct when it is detected, and to cooperate in the government's investigation," Caldwell said in a prepared statement.
PetroTiger, to Sigelman's chagrin, provides a case study of the benefits available to a company that heeds prosecutors and hustles into the Justice Department to serve up its former CEO on a platter.
While awaiting trial, Sigelman is living with his wife and two small children in Miami. Although he was never much of an athlete, he's taken up outrigger canoeing and rows 30 miles a week. He remains characteristically feisty, friends say. During the secretly recorded December 2012 conversation in Miami, he told Weisman not to make the same mistake as Mathew Martoma, a former hedge fund manager sentenced last September to nine years in prison for insider trading in the SAC Capital case. When the FBI first approached Martoma at his home, the suspect fainted on his front lawn. "And then that's when they knew like obviously the guy's guilty of something," Sigelman said.
"Right," Weisman answered.
"You can't faint," Sigelman said.
Update: After publication of this article, PetroTiger and its former chairman, Luis Plata, e-mailed responses.
From Plata: "I can tell you with entire certainty that Mr. Sigelman's accusations against me are completely false and unsubstantiated. ... The allegations he has made against me were contrived in the context of litigation and are now clearly being used in an attempt to distract attention from the issue of his own guilt or innocence. You may be assured that I consider absolutely inappropriate the request, solicitation, or reception of payments, gifts or any other sort of consideration by a public servant for discharging his ordinary work duties."
From PetroTiger: "We are disappointed to learn that Mr. Sigelman's unfounded allegations about PetroTiger, its culture, and individuals associated with PetroTiger, including its current and former board members, have been reported in the press. These allegations are false, unsubstantiated, and without merit. ... PetroTiger takes compliance very seriously, as evidenced by its internal investigation and reporting to the U.S. and Colombian authorities of information discovered in that investigation relating to the period of Mr. Sigelman's stewardship."
Before it's here, it's on the Bloomberg Terminal.
LEARN MORE