Apple Changes App Pricing Worldwide After Currency Swings
Tim Higgins, Ari Altstedter and Daniele Lepido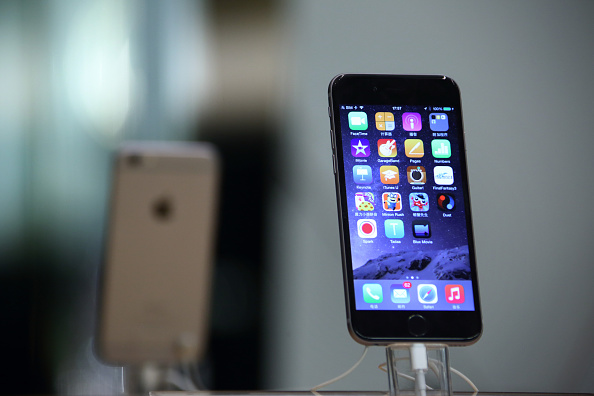 Apple Inc. changed the prices of software applications from Canada to Europe last week, in one of the company's broadest global responses to currency fluctuations in recent years.
With the U.S. dollar rising, Apple earlier last week told software makers selling programs through its online App Store that it's increasing app prices in the European Union, Norway, Canada and Russia because of foreign exchange rates and taxes. The changes took effect last week, with the entry-level price for apps in Canada rising to $1.19 from 99 cents. In Europe, the basic app price jumped to 0.99 euro from 0.89 euro.
The moves across two continents -- coupled with Apple boosting iPhone prices in Russia last month after briefly halting online sales there when the ruble plunged -- amount to one of the more concentrated worldwide actions by the Cupertino, California-based company to currency movements. While Apple has previously raised the prices of programs in its international app stores, the company is typically reluctant to make such changes, said Slaven Radic, chief executive officer of app-developer consultancy Tapstream Network Inc.
"This is very unique," Radic said. "They're very measured about this -- sometimes they'll lose money if they can avoid showing too much price movement on things."
Tom Neumayr, an Apple spokesman, confirmed the company had sent messages to developers about Canada, Russia and Europe increasing app prices. Technology blog 9to5Mac reported on the memo last week.
Strong Dollar
All major currencies have declined against the U.S. dollar in the past 12 months, with the U.S. economy on an upswing. The Canadian dollar is down about 10.1 percent since July and Jan. 9 touched its lowest level versus the U.S. dollar in 5 1/2 years. The euro has declined about 13 percent against the dollar in six months, according to data compiled by Bloomberg.
Apple, which gets the majority of its $182.8 billion in annual revenue from outside the U.S., has recently said it is mindful of how the strengthening dollar will affect its business. In October, Chief Financial Officer Luca Maestri said the company faced "significant foreign exchange headwinds" from the strong dollar, just as the company made new iPhones and thinner iPads available for the end-of-the-year holiday shopping season.
By rolling out the pricing changes, Apple is signaling its confidence the U.S. dollar is poised to remain strong this year.
"They're clearly reading the tea leaves, in terms of oil prices and the relative strength of the U.S. economy and weakness elsewhere, and saying the strength of the dollar is not just a transitional event," Andrew Bartels, an analyst at Forrester Research Inc., said in an interview. "Without making these changes, Apple would be looking at a very significant impact on its revenue."
Oh Canada
App prices are set by tiers and Apple adjusts them across the world into local currencies. In the U.S., the basic price for a paid app is 99 cents. Apple previously increased app prices in Europe in 2012 and in Asia last year. The company hasn't previously tweaked pricing in Canada.
"The Canadian prices have not changed once in the six years that they've been here," said Radic, who is based in Vancouver.
Apple's App Store is a significant strategic advantage for the company that keep customers coming back to download new games and other programs to their iPhones and iPads. Revenue generated through the App Store rose 50 percent to a record in 2014, Apple said last week. In 2013, customers spent more than $10 billion in the App Store.
IPhone Effect
Apple's revenue from other products may also be roiled by the strong dollar. Sales of the iPhone, the company's largest product by revenue, may have risen to 69.3 million units in the final quarter of 2014 from 51 million a year earlier, according to an estimate by UBS AG. The net average selling price was hurt by 2.8 percent because of the strengthening U.S. dollar, according to estimates by UBS analyst Steven Milunovich, though that was probably offset by other factors including a more expensive iPhone 6 Plus.
Claudio Somazzi, CEO of Italian app maker Applix Group Srl, said the pricing changes may cause some developers to assess how to present their app to consumers. His company makes the education app Virtual History, which Apple co-founder Steve Jobs demonstrated during his iPad 2 keynote in 2011.
"Exceeding the psychological threshold of 1 euro may cause some changes in app makers' billing plans," Somazzi said. "If you have a below-1-euro blockbuster app, you should think about keeping the old price not to upset your customers."
Before it's here, it's on the Bloomberg Terminal.
LEARN MORE