The Impossible Republican Dream: A Sneaky California Senate Win
A cunning plan to take a safe blue seat.
By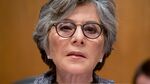 The retirement of California Senator Barbara Boxer has sparked a small flame of hope for some ambitious conservatives. The theory goes like this: Considering California's top-two runoff system, the GOP should recruit two (but only two) strong candidates in 2016. Democrats, salivating over the first open Senate seat since 1992, may crowd the field. If the two Republicans narrowly get more votes than each Democrat–they get 20 and 19 percent, say, as the Democrats bunch up in the teens–then the majority party can be completely shut out.
"If one and only one Republican makes this race, he or she is almost certain of a runoff slot," wrote Thomas Elias this week in the Californian. "And if a slew of Democrats get in against two Republicans, both Republicans could advance to November, guaranteeing the GOP an improbable Senate seat for six years."
Phil Kerpen, the brainy founder of American Commitment and a veteran of some longshot outside spending gambits (his group invested in New Jersey's 2013 U.S. Senate special election when few others cared to), has been banging on about this for weeks. If every talented California Democrat runs statewide–Attorney General Kamala Harris, Lieutenant Governor Gavin Newsom, former Los Angeles Mayor Antonio Villaraigosa, a tycoon like Tom Steyer, maybe an ambitious congressman or two–theoretically, they could stumble into a Three Stooges scenario where none of them make it through the door.
The only problem is that California is simply too friendly to Democrats to make it easy, and jumbled primaries in which no candidate breaks out are rarer than you'd think. 
So: Elias and Kerpen both recall the 2012 election in California's 31st district, where Democrats had hoped to unseat Republican Representative Gary Miller. They stumbled when four credible Democrats ran, and the party's favorite, Pete Aguilar, won only 23 percent of the first round vote. That allowed a Republican, Bob Dutton, to sneak into the runoff. On Election Day, California's 31st district gave a 57-41 victory to the Obama-Biden ticket, while it re-elected Miller.
Why would that be hard to repeat statewide? One, because California's more Democratic than the 31st district. Statewide, in 2012, the Obama-Biden ticket won by a 60-37 margin. Two: the Republicans had an incumbent to run in the 31st. In the low-turnout first round, Miller and Dutton actually got 52 percent of the combined vote. In the brief two-round era, the California GOP's statewide candidates have never cracked 50 percent of the combined vote. Last year, the best they could manage was a combined 46 percent in the race for comptroller, a race their candidate went on to lose.
Could Republican turnout spike in 2014? Anything's possible, but after a brief 2008 experiment with an early presidential primary, California's moved back its contest to June. The Senate race is likely to be the major statewide contest of 2016. Within minutes of Boxer's decision, former RNC Chairman Michael Steele was already floating Carly Fiorina's name for a replacement, a move that would complicate a "just stay quiet and let the Democrats screw up" strategy. It's possible, sure, that Democrats could screw up California's Senate race. It would just require several million people to make self-defeating decisions all at once.