The Impossible Republican Dream: A Sneaky California Senate Win
A cunning plan to take a safe blue seat.
By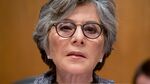 The retirement of California Senator Barbara Boxer has sparked a small flame of hope for some ambitious conservatives. The theory goes like this: Considering California's top-two runoff system, the GOP should recruit two (but only two) strong candidates in 2016. Democrats, salivating over the first open Senate seat since 1992, may crowd the field. If the two Republicans narrowly get more votes than each Democrat–they get 20 and 19 percent, say, as the Democrats bunch up in the teens–then the majority party can be completely shut out.