business
I Put on the New Oculus Rift Headset. This Is What I Saw
The latest version of Oculus's virtual reality headset looks like it will be worth the wait
By
There's an hour-long line to get into a booth in the South Hall of this year's Consumer Electronics Show, and for good reason. Oculus, which Facebook bought in March for $2 billion, was demonstrating its latest virtual reality prototype headset, dubbed Crescent Bay. 
This newest version of the Rift VR headset is indeed astonishing. You strap on a pair of goggles and are transported to a series of different settings, one of which includes a lumbering, slobbering T-Rex. In another, the wearer materializes on a ledge, high above a futuristic city. As I stood on that imaginary perch and looked at the ground far below, I felt actual, heart-palpitating fear.
I spoke to Oculus Chief Executive Officer Brendan Iribe about Crescent Bay and his plans to finally launch the much anticipated device. Among other things, he said that getting acquired by Facebook has allowed the company to grow fivefold, from 50 engineers to more than 250, in a short nine months. Oculus hasn't committed to a ship date for the Rift, but when it comes, it may well be worth the wait.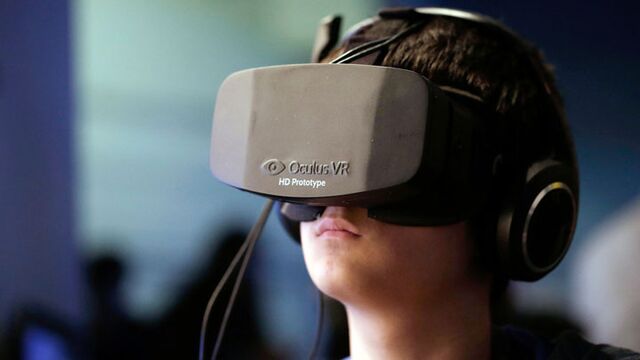 Corrects name of the prototype headset in the 1st and 3rd paragraphs.
(Updates previous version of this story.)
Before it's here, it's on the Bloomberg Terminal.
LEARN MORE