Dartmouth Gives Students a Lesson -- Don't Cheat in Ethics Class
Michael McDonald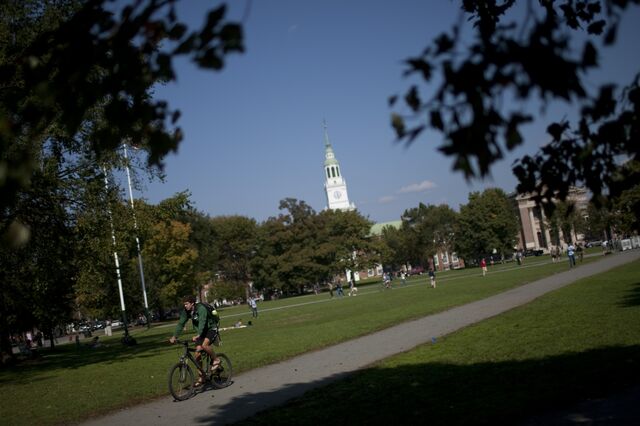 Dartmouth College accused 64 students of cheating in a sports ethics class last semester, the latest in a string of cases of academic dishonesty involving athletes at elite U.S. colleges.
Students used a hand-held device known as a clicker to answer questions for classmates who were absent, according to Randall Balmer, who teaches the class, "Sports, Ethics and Religion."
"I feel pretty burned by the whole thing," Balmer, chairman of Dartmouth's religion department, said in a telephone interview. "I've never faced anything on this scale before."
The class was designed in part to appeal to athletes at Dartmouth, Balmer said. He said he discovered 43 of the almost 300 students in the class were cheating and reported them to Dartmouth's judicial board as a violation of the school's honor code. Another 21 then came forward and turned themselves in to the school, he said.
An appeal process is under way and should be finished by the end of this month to determine how many students will be suspended, said Diana Lawrence, a spokeswoman for the college in Hanover, New Hampshire. The disciplinary action was reported earlier by the local Valley News newspaper.
Harvard University investigated 125 students in 2012 for inappropriate collaboration on a take-home final exam in a U.S. government course. Half were told to withdraw for a year, including the senior co-captains of the basketball team, while the rest were given probation.
Paper Classes
The University of North Carolina at Chapel Hill last year detailed an academic fraud that spanned 18 years and made it easier for student athletes to maintain eligibility to play. An independent investigation found that 3,100 students took so-called paper classes with no faculty involvement or class attendance.
Aine Donovan, director of Dartmouth's ethics institute, said more students are cheating at colleges, reflecting a culture where students are "raised with the notion that they are the best, not with the notions of integrity, responsibility and self-sacrifice."
"It's a difficult notion for an 18-year-old -- self-regulation," Donovan said. "Our society doesn't encourage that anymore."
Before it's here, it's on the Bloomberg Terminal.
LEARN MORE