Hillary Clinton's Person of the Year
Ready for Hillary co-founder Adam Parkhomenko has assembled a fan club of 3 million members for the woman who (he hopes) would be president.
By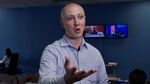 This is an update to a story originally published Jan. 21, 2014
Adam Parkhomenko might be the ultimate Hillary Clinton groupie.
As a third-grader in 1995, he became enamored with the first lady when she visited his elementary school in the Virginia suburbs of Washington and encouraged the kids to get involved in politics. Then as a high school senior in 2003, he started a "draft Hillary" movement to prod her into Democratic presidential primary, parking his parents' Camry, filled with homemade Clinton bumper stickers and buttons, outside a speech the senator was giving in New York City. He put off college and worked on her 2008 presidential race and, when that bid failed, he started an online petition to convince Barack Obama to pick her as his running mate.
But it has only been in the past two years—and especially in 2014—that Parkhomenko, 29, has put his obsession to work in a big way. He quit his job as a computer analyst and, along with frequent Clinton volunteer Allida Black, started a super-PAC called Ready for Hillary. It began with a budget of exactly nothing and was initially dismissed by Clinton's inner circle, but it has blossomed into a $12 million operation that's been adopted by marquee Clinton advisers and is in constant contact with 3 million fans across the country.
The super-PAC reached peak readiness in November, with a 200-donor mindmeld at a New York City hotel that included Stephanie Schriock, Guy Cecil, and other Clinton World elites.
If, when, Clinton announces her run for president this year, the organization can sell this entire hive to her campaign, which she can then put to work raising money and getting out the vote. In the meantime, Ready for Hillary has built unparalleled buzz. The success has inspired copycats: Ready for Warren. Draft Ben Carson. And so on.
"I felt I couldn't be at peace without showing her that her base still loves her and has expanded so much," Parkhomenko said at the start of 2014. "I want to give her every reason to run."
So for the past year, out of an office in Arlington, Va., with views of Capitol Hill, Ready for Hillary's 15-person staff has churned out champagne glasses and cellphone covers, dog parkas and baby onesies all emblazoned with the Hillary brand. In exchange for these goodies, the group gets donations and, more importantly, data on supporters. This summer, the group went mobile, steering a Ready for Hillary bus around the country. They've netted big checks—up to the group's $25,000 self-imposed cap (so as to maintain the image of a grassroots operation)—and collected $20.16 entry fees to Hillary happy hours. Parkhomenko led Ready for Hillary while (finally) finishing up college. During a political science class in fall 2013, his professor brought up the super-PAC for discussion. Parkhomenko didn't reveal that he was its founder.
"He's just one of these central-casting versions of what a grassroots political person should be," Ellen Tauscher, a deputy secretary of State under Clinton and adviser to Ready for Hillary, said last year. "He's fresh and young, experienced but not cynical, enthusiastic but not giddy."
Growing up in Virginia, Parkhomenko followed politics as a hobby, collecting memorabilia that includes an autographed $5 bill that President Bill Clinton tipped him for being a golf caddy. "He was a very unusual 17-year-old," his father, Walter Parchomenko, a retired educator, said last year. (He uses the Ukrainian spelling.) "Through osmosis, he picked up the values we had in our family, but his extreme commitment and the way he thinks about politics—I'm always amazed. I sometimes wonder if we mixed up babies at the hospital."
In the spring of 2003, as he anticipated casting his first vote in a presidential campaign, Parkhomenko scanned the candidate field and was instead drawn to Clinton's calls "about leaving the country in a better place than her generation found it," he said. Not finding an Internet space for her supporters, he started a website of his own: "Draft Hillary." That November, he flew to Des Moines, Iowa, to sell his own "Hillary for President" buttons and bumper stickers outside a Democratic fundraiser that Clinton headlined. To save money, he walked the five miles from the airport to the auditorium, carrying his wares.
By year's end, even with 100,000 believers connected to Draft Hillary, it was clear Clinton couldn't be persuaded to run for president. But Parkhomenko's Hillary days were just beginning. He showed up at the Washington office of her Senate campaign committees and, with no appointment, waited for hours to talk with Patti Solis Doyle, Clinton's political director. While she wasn't hiring, Solis Doyle said she couldn't resist his tenacity and made him an intern. Within a few months, she began paying him, and he put off college and remained with the Clinton political operation through her 2006 Senate re-election.
On the wall of Parkhomenko's office at the super-PAC hangs a photo taken of him and Clinton during her 2006 Senate re-election. It's inscribed: "I'd like to start a ''Draft Adam for Anything' campaign! Thanks for all you do for all of us—Hillary."