Lone Star Buys HeidelbergCement Bricks Unit for $1.4 Billion
Andrew Noel and Alex Webb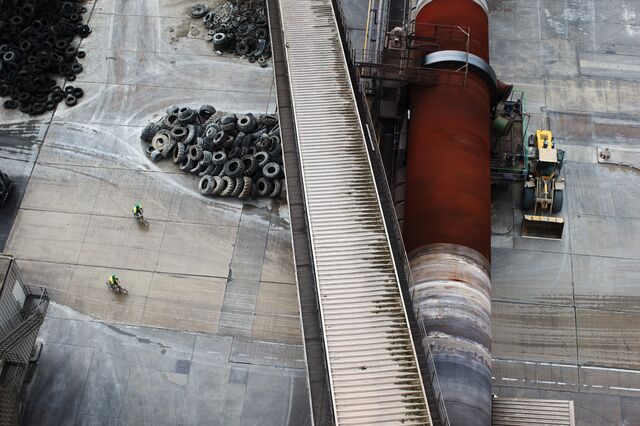 HeidelbergCement AG agreed to sell its brick and roof-tile business to Lone Star Funds for $1.4 billion, as it looks to cut debt and return its focus to products such as cement and aggregates.
The sale of Hanson Building Products includes North American assets outside of western Canada as well as operations in the U.K., the Heidelberg, Germany-based cement maker said in a statement today. The price includes a payment of as much as $100 million from Lone Star that's dependent on the performance of the business in 2015.
The sale of the unit has been timed to take advantage of a recent recovery in U.K. construction markets, making building materials more attractive to private equity buyers. Lone Star has targeted unwanted building-products businesses, buying a gypsum-wallboard maker from France's Lafarge SA last year.
"This is well ahead of expectations on price and close to what the chief executive officer talked about before he entered an official sale process," London-based Berenberg analyst Robert Muir, who recommends buying HeidelbergCement shares, said by e-mail, adding that the price represents about 14 times the division's earnings before interest, taxes, depreciation and amortization.
Debt Cutting
HeidelbergCement CEO Bernd Scheifele is trying to cut debt after his company joined a debt-fueled acquisition spree by cement and concrete makers, which sought rapid global expansion and diversification into markets such as building products.
It purchased Hanson Plc, a British building materials company, for about $18.3 billion in 2007 with returns from the deal damaged by the subsequent financial crisis. Heidelberg's current market value is 11 billion euros ($13.4 billion).
Construction orders in the U.K. during the third quarter increased by 3.2 percent year-on-year, according to the Office for National Statistics. Scheifele said last month that U.K. brick sales were particularly strong. U.S. construction spending in October rose 1.1 percent from September, though housing market data show a recovery has yet to gain steady traction.
Before it's here, it's on the Bloomberg Terminal.
LEARN MORE