Charlie Rose Talks to American Express CEO Ken Chenault
The American Express CEO discusses Dodd-Frank, the post-plastic future, and life in the age of the cyberthreat
By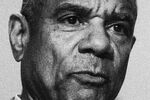 What's your take on our economic recovery and the steps we've taken, like Dodd-Frank, to prevent a repeat?
The fact that we've been able to come out of the financial crisis as we did speaks to the resilience of this country. For all the criticism of our political system and the frustration we've all had, it speaks to the strength of that political system. If you'd said to me, in 2009, we'd be here economically in 2014, I would have said you are way too optimistic. With the regulation that's been put in place, it doesn't mean we won't fall back, but I think the progress we've made is substantial.
I know you're a friend of the president's, but what kind of grades do you give him?
At the end of the day, the focus has to be on outcomes. We've come a long way. If we hadn't, people would clearly say, "Real problem with the president." So we've made progress on the economy. I would like to have seen even more of an effort on job creation, because I think that's so essential to our economy and the well-being of our society.
Can you imagine where American Express and the payments industry will be in 10 years?
I think that 10 years, despite the fact that things are moving so rapidly, is still a short period of time. But the form factor of payments will change. I, frankly, don't care if plastic goes away. That's really not what's relevant. What's relevant is the business platform we're operating on. American Express has relationships with merchants, where we get information and data. And we have relationships with the end user. That information is very critical, because it gives us insights. I know where Charlie Rose spends. I know what time he spends. I can predict the items he'll have a greater interest in.
Why did you decide to collaborate with Tim Cook on Apple Pay?
What I said to Tim, absolutely, is, "Welcome!" What I also said to him, when we had our conversation, was, "What does Apple stand for?" What we found is there was a commonality between our companies. We both stand for service. But Tim was also very clear in saying, "I'm focused on product." What was very critical is the data, because that's sacrosanct to me. Data is our lifeblood. And Tim said, "I'm not interested in the data." That was very important to me.
Are you worried about hacking?
Cybersecurity and hacking is the major modern-day threat we're dealing with. It impacts national security; it impacts the economy. You know the facts: 400,000 new malicious programs launched every day; four new cyberthreats every second. Of the companies that have been breached, 75 percent didn't know. They found out through a third party. There has to be a far greater level of cooperation between the private and public sectors, because this is a fundamental threat to the safety of the world.
I should say that American Express has long been a supporter of my program, for which I'm grateful. And it has long had an interest in small business.
The reality is that 23 million small businesses in the U.S. employ half the private workforce and generate two-thirds of the net new jobs. What we did 25 years ago is put together a business unit that was 100 percent dedicated to meeting the needs of small business. We've created an online community for small businesses where we bring in experts to work with them. People sometimes miss the level of collaboration between big business and small business.
Tell me about your partnership with Wal-Mart on Bluebird.
They have millions of customers who need a product like Bluebird [which offers financial accounts linked to debit cards]. There are 70 million Americans who are unbanked or underbanked, who don't qualify for a credit card. We're providing them with a low-cost product that's on a digital platform. It allows them to make payments. It allows them to deposit. And what has opened up is an opportunity for them to shop online.