How Uber Can Benefit From Regulation
Government licenses for drivers may not be so onerous
By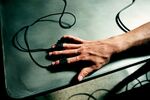 As Uber struggles to address complaints in dozens of the more than 250 cities where it operates, one of the company's biggest problems is its screening process for drivers. On Dec. 8, India's home ministry advised the country's states to ban unregistered car-service apps after an Uber passenger in Delhi accused her driver of rape. (Uber said it suspended the driver's account and is working with investigators.) On Dec. 9 the district attorneys of Los Angeles and San Francisco filed a joint lawsuit accusing Uber of misleading passengers about its background checks for drivers. The DAs' complaint sought to force Uber to change its practices to comply with the law and pay a penalty. Archrival Lyft settled with the government, agreeing not to make misleading claims about its background checks and to pay $500,000.
On Dec. 17, Uber said it would experiment with polygraph tests and other ways to screen drivers outside the U.S. "Our responsibility is to leverage every smart tool at our disposal to set the highest standard in safety we can," the company said in a blog post. "We will not shy away from this task."
Uber has consistently lobbied against legislation that would require its drivers to submit to the same licensing rules as taxi drivers. Some cities require fingerprinting and criminal background checks conducted by taxi commissions, physical and written exams, and a handful of other local requirements, many of which carry fees the driver usually pays. In San Francisco, applicants must provide a 10-year driving record and demonstrate they have the stamina to drive for four hours a day. In L.A., taxi drivers must submit to random drug tests.
George Gascón, San Francisco's DA, said at a press conference on Dec. 9 that the company ought to adopt fingerprint scanning and other standard checks in every city where it operates. "You are not using an industry-leading background process if you are not fingerprinting your drivers," Gascón said. Uber wouldn't discuss its policy on fingerprinting.
San Francisco became an early flash point for Uber's driver screenings a year ago, when a driver who had previously been convicted of reckless driving struck and killed a 6-year-old girl on New Year's Eve. The driver was arrested on Dec. 8 and charged with vehicular manslaughter. After the accident, Uber pledged to improve its screening process by cross-referencing criminal databases and the national sex offender registry, and more regularly monitoring motor vehicle records, among other things.
But there are limits to what Uber can do, because companies can only check workers' fingerprints against government databases when required to by state law, says Robert McCrie, a professor at John Jay College of Criminal Justice. Although fingerprints aren't the only way to check for open warrants, they're the most reliable, he says. Government checks also do a better job of verifying a driver's identity and revealing past criminal activity committed under aliases.
In the past Uber has said its own background checks go faster than those conducted by taxi regulators. But the company has had little trouble expanding in New York, where every one of its drivers has to have a commercial driver's license. Each was fingerprinted and has paid for the application, medical exams, training classes, and other fees.
Forcing drivers to apply for licenses with city taxi commissions could do more than make Uber's hiring processes more secure. It would be a show of good faith on the part of a company that regularly operates in jurisdictions where it's unlicensed, insulating it somewhat from public criticism if one of its drivers misbehaves.
Uber may be able to blow past its recent spate of terrible publicity. The company, now valued at about $40 billion, announced on Dec. 4 that it had raised $1.2 billion from investors. And on Dec. 12 a person familiar with the matter who wasn't authorized to discuss it said Uber can soon expect to receive as much as $600 million from Chinese search giant Baidu to expand into Asia.
(
Updated to correct details of Uber lawsuit and Lyft settlement in first paragraph.
)
BOTTOM LINE -
The bottom line: Uber has a problem with authority, but it might benefit from letting governments vet drivers.
Before it's here, it's on the Bloomberg Terminal.
LEARN MORE