Prudential Piles on the Corporate Pensions
Corporations turn their retirees over to the life insurer
by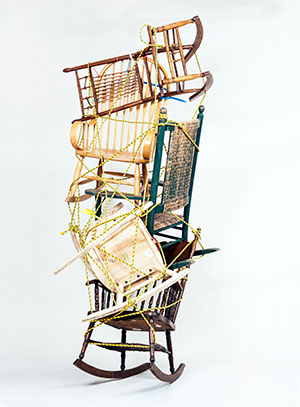 Big U.S. companies have found a way to escape the burden of ballooning pension obligations: pay an insurance company to take them over. Since 2012 corporations have transferred $41.4 billion of U.S. pensions to insurers, according to Limra, an insurance industry trade association. Prudential has dominated the dealmaking, agreeing to acquire more than $35 billion in pension obligations from companies including Bristol-Myers Squibb, General Motors, Motorola Solutions, and Verizon—meaning the nation's second-biggest life insurer now has the responsibility of making pension payments to almost 200,000 of those companies' retirees.
For corporate executives, the transfers offer peace of mind. They no longer need worry about how stock market crashes or low bond yields will affect the company's pension burdens. And they don't need to estimate how long each of their retirees will live. For insurers, pensions are familiar territory: They already sell annuities and are in the business of managing pools of money to meet long-term obligations. Corporations have "no strategic rationale for wanting to hold on to these liabilities," says Jonathan Novak, who oversees American International Group's institutional life business. "It's a far more natural fit for the skill set of the life insurers."
For workers, the benefits of the deals are less clear. Pensions lose federal government protection when they're transferred to insurers, according to Karen Friedman, policy director at the Pension Rights Center, a nonprofit consumer organization. "The verdict is not in on how safe these transactions are," she says. "They happen very quickly. We still think the government regulators need to act."
Companies typically transfer plans covering employees who are retired or near retirement and are no longer accruing additional benefits. At some companies, retirees outnumber employees. Motorola Solutions, which employs 15,000 people, had 95,000 participants in its pension plans before striking a deal with Prudential in September to take over payments for 30,000 of them. The agreements have increased in popularity in recent years as a recovering stock market helped bring pension assets back in line with liabilities, making the transfers less costly for companies. In a typical transaction, the insurer gets about $1.09 in assets for every dollar of pension promises it takes on, according to consulting firm Mercer.
The market is growing fast. About $100 billion to $150 billion in transactions could take place in the next five years, says Mercer. MetLife took on about $279 million of obligations in the first nine months of the year, while AIG has acquired $65.6 million, according to Limra. Prudential was No. 1 with $604.8 million (the figures include only completed deals). The latest: On Dec. 16, MetLife said it agreed to take over pension benefits for about 7,000 people from TRW Automotive in a $440 million deal.
Ultimately, AIG estimates, at least $1 trillion in U.S. pensions could go to insurers. To ensure a deal is profitable, insurers have to make complicated calculations about mortality, interest rates, and investment returns over periods of 20 years or more. Small variations from a forecast could have a large impact on results. "The competitive landscape for large closeouts leaves little margin for error," MetLife Chief Executive Officer Steven Kandarian warned in October. "A negative surprise relative to assumptions could impact returns for decades."
Prudential's success in winning the biggest deals could mean its pricing is too low. Moody's Investors Service tried to figure out what would happen if death rates fell at about 2 percent a year faster than Prudential's expectations. That's the equivalent of the average 70-year-old living 1.7 years longer than expected. That sort of shock, while highly unlikely, could lead to big losses for the insurer, especially if it takes on many more pensions, Moody's analysts warned. "Once you write a block of business, you've assumed that risk for decades," says Scott Robinson, a senior vice president at Moody's. "If you write a big deal, you don't get a second chance."
Aegon, the Dutch owner of Transamerica, says insurers need to take a lot of credit risk to earn enough to meet the obligations they're taking on and generate a profit. "We've looked at that market, and we cannot make that pricing work," says Chief Financial Officer Darryl Button. "I don't think that product in that market is rationally priced in the U.S."
Prudential executives have said big companies are choosing the insurer not because it's offering the cheapest price, but because it's proven it can smoothly manage thousands of retirees at a time. Profits from pensions are expected to be in line with the firm's goals, Stephen Pelletier, chief operating officer of Prudential's U.S. business, told investors in November. The company declined to comment for this story.
It may be years before it's clear whether Pelletier is right about profits, says Erik Bass, an analyst at Citigroup. He's optimistic about the deals but says they're tough to evaluate. "Until you see more of these transactions done and we get some more history about how they play out, it's hard as an outsider to really deconstruct," he says.
"It is clear that Pru is taking on too much risk," Salil Mehta, a former official at both the U.S. Department of the Treasury and the federal government's Pension Benefit Guaranty Corp., said in an e-mail. That "doesn't guarantee an existential threat to the firm at some point, but it does suggest that there is more pressure on Pru to have the economic variables work in their favor."
The pension guaranty agency is starting to pay more attention to pension transfers. As a first step, it plans to survey companies to find out how many have done the transactions, says Chris Bone, who runs the agency's policy, research, and analysis department. In an Oct. 22 letter to the Treasury, PBGC, U.S. Department of Labor, and the Consumer Financial Protection Bureau, Senators Ron Wyden (D-Ore.) and Tom Harkin (D-Iowa) called for "clear and specific rules to protect participants and retirees."
Insurers have their own backstop in state guaranty funds, and state rules require them to maintain a financial cushion to make sure they're able to meet future obligations. Pensioners who move to insurers "will still have tremendous and possibly greater levels of protection," says Robin Lenna, head of corporate benefit funding at MetLife.
David Kudla, who runs investment adviser Mainstay Capital Management in Grand Blanc, Mich., often counsels anxious retirees who've found out their pensions are being transferred. "We talk about the risk of the pension staying with the company vs. the risk of it being at Prudential," he says. While he's concerned about the amount of obligations Prudential is taking on, he points to its credit rating and says the firm is probably financially stronger than many of the companies offloading the pensions. "The case can be made, your money's safer there," he says.
Before it's here, it's on the Bloomberg Terminal.
LEARN MORE