Obama's Surgeon General Pick May Defeat the Gun Lobby, Thanks to Chastened Democrats
How Vivek Murthy became a punching bag.
By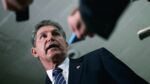 The White House's very bad 2014, and two even worse years for gun-safety activists, may end with a victory Monday. The Democratic Senate majority has set up an evening vote on Vivek Murthy, the young and outspoken nominee for surgeon general who was opposed by the NRA. Murthy, who'd previously spoken (and tweeted) about the dangers of gun violence, was easily halted by the gun rights lobby when his nomination first emerged from committee. "Contact your senators and ask them to oppose confirmation of President Obama's radically antigun nominee," thundered the NRA in an action alert. It worked, and Democrats decided not to make their many red-state senators take a hard vote.
Those senators went on to lose their elections anyway. The NRA's role in that, ironically, may bail out Murthy. In 2014, the standard for avoiding the NRA's wrath became so high, so pure, that no Democrat could reach it. None of the Democratic senators who attempted to shoo off the gun lobby, by opposing all of the post Newtown-gun bills, won the NRA's endorsement. Most of them were buried under NRA TV ads.
Arkansas's defeated Senator Mark Pryor suffered the biggest, splashiest face-plant. He opposed all of the post-Newtown gun bills, and was one of four Democrats who opposed the Manchin-Toomey background checks bill, the agreement forged by West Virginia Democratic Senator Joe Manchin and Pennsylvania Republican Senator Pat Toomey. A year later, the NRA swung into his race on the grounds that Pryor had voted, 10 years earlier, for a reauthorization of the assault weapons ban (which failed), and that "Tom Cotton won't simply rubber-stamp all of President Obama's liberal judges like Senator Mark Pryor did with Supreme Court Justices Sonia Sotomayor and Elena Kagan."
Alaska Senator Mark Begich fared a little better. The NRA did not endorse him; it avoided making any endorsement in his race. He took incoming fire anyway when his Republican opponent, Senator-elect Dan Sullivan, ran a clever ad in which an NRA instructor (labeled as such) attacked Begich's support for "Barack Obama's anti-gun judges."
The message, as Democratic staffers and strategists took it, was that there was no way to insulate your boss from an "anti-gun" attack. And where would the goading stop? Could a Democrat back Loretta Lynch, the president's nominee for attorney general, without the NRA weaponizing that in some future ad? (The NRA's "Fire Eric Holder" campaign probably ends only when Lynch is confirmed.) Could he back any Supreme Court nominee likely to be picked by a Democratic president?
Today's Democrats, as they mull over those questions, are likely to approve Murthy. They're also realistic. Staffers admit that if the vote came in October, when some of the party's red-state candidates still hoped to win, Murthy might have lost. The NRA alienated Democrats, but it did so in a year when the GOP took over 2/3 of state legislatures and all of Congress. In most states, the NRA's enemies are politically irrelevant. The few remaining red state/red district Democrats are also moving very gingerly around this vote. Manchin, who is not up until 2018 (and who may still run for governor in 2016), responded to a 2013 NRA ad barrage by funding his own spots, challenging the gun lobby's description of his record.
Manchin's office confirmed this morning that he was still undecided on whether to back Murthy.