China's GDP May Be Up to 10 Percent Bigger Than Thought
By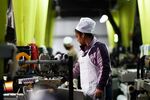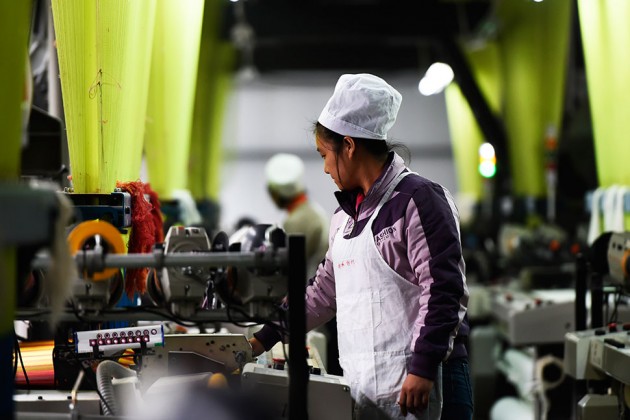 Even as a slew of indicators reveal the weak state of China's economy, officials are poised to revise the official size of Chinese gross domestic product on Dec. 16, probably upward, making it as much as 10 percent larger than previously thought.
Beijing will reveal the findings from the country's roughly twice-a-decade economic census on Tuesday, for which almost 3 million census takers canvassed more than 10 million companies and 60 million individual-owned private enterprises earlier this year.
The two previous censuses saw GDP amended upward by 4.4 percent in 2008 and 16.8 percent in 2004, as they more accurately measured China's fast-growing services sector. A Chinese vice premier, Zhang Gaoli, referred to the census data as "precious wealth" earlier this year, reported the official Xinhua News Agency.
A Bloomberg News survey of 12 economists showed revisions due to the census will likely push 2013 GDP up 1 percent to 3 percent, or as much as $275 billion, while lifting 2014 GDP growth 0.1 to 0.3 percentage points. That could help China reach its official goal of about 7.5 percent GDP growth this year.
"The government under Premier Li [Keqiang] will use whatever means to achieve" the target, said Liu Li-Gang, chief greater China economist at Australia & New Zealand Banking Group in Hong Kong, reported Bloomberg today. Liu expects the census revisions to add from 0.1 to 0.3 percentage points to this year's GDP growth and has increased his estimate from 7.2 percent to 7.5 percent, as Beijing has increased spending and property prices stabilize.
Meanwhile, Chinese officials tomorrow will also announce new methods to count R&D expenditures and measure housing expenses—both more in line with internationally accepted standards—which are also expected to boost GDP. Those changes, along with better counting due to the census, will lead China's National Bureau of Statistics to revise 2013 GDP up 5 percent to 10 percent, predicts the New York-based consultancy Rhodium Group.
"China is using an upgraded methodology and the results should be taken seriously," wrote Rhodium economists Daniel Rosen and Beibei Bao in a Dec. 12 research note. "Beijing is counting activity previously underestimated, and converging toward international best practice."
Similarly, London-based Capital Economics is expecting a 5 percent to 10 percent upward revision in the size of Chinese GDP, in a research note published today. Still, no reason to get too excited, the macroeconomic research company argues.
"Of course, nothing about the economy will have changed. It may be seen to be slightly richer in both per capita and aggregate terms and a few steps closer to overtaking the US in size," writes Capital Economics chief Asia economist Mark William. "Even if recent years' growth is determined to have been a little higher, this won't make a big difference to the scale of the slowdown that has seen GDP growth halve since 2007. Policymakers' priorities won't change."
Before it's here, it's on the Bloomberg Terminal.
LEARN MORE