Li's Silk Road Trip Marks China's Advance on Russia's Patch
Ting Shi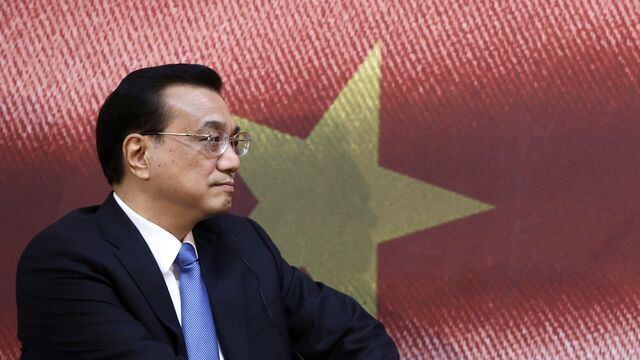 Premier Li Keqiang is on the road, the Silk Road, to Kazakhstan this week as China seeks to increase its sway in a region long dominated by Russia.
Li's trip is the first by a top Chinese official to any country on the ancient trade route since last month's announcement of a $40 billion Silk Road Fund to finance the building of infrastructure to link markets across Asia. Li arrived in Astana yesterday and was met by Prime Minister Karim Massimov. Li yesterday signed cooperation agreements worth $14 billion during the trip, according to the website of China's State Council.
China surpassed Russia as Kazakhstan's biggest trading partner in 2010 and is seeking to build on an expanding commercial relationship with a nation with which it shares a 1,700-kilometer (1,000 mile) border. While Chinese influence in Central Asia is set to swell further with the Silk Road plan on top of its national agenda, China has repeatedly reassured Russia it has no intention to seek the upper hand in the region.
"There is a rivalry for influence in Central Asia neither Beijing nor Moscow would admit publicly," said Yang Shu, director of the Institute for Central Asian Studies at Lanzhou University in China's western Gansu Province. "This geopolitical competition was set alongside efforts to expand bilateral commercial ties."
Trade Ties
Li's visit will be the fifth top-level meeting between the nations in the past 15 months. Kazakhstan is the first stop on President Xi Jinping's Silk Road that he first pitched last year in a speech at the University of Nazarbayev in Astana -- a concept that Kazakh President Nursultan Nazarbayev called "wonderful" at a security summit in Shanghai in May.
The visit "highlights a very high level of senior diplomatic activity between China and Kazakhstan," said Raffaello Pantucci, director of international security studies at the Royal United Services Institute in London. "This reflects the importance of Kazakhstan in Central Asia as well as the fact that country is one of the main portals for the Silk Road Economic Belt," an envisioned commerce band stretching to Europe.
Bilateral trade rose to nearly $30 billion last year, and China has two main train lines and several roads to Kazakhstan that act as a route for Chinese goods to pass through Central Asia and on to Europe. Lying on some of the world's biggest oil and gas reserves, Kazakhstan signed cooperation contracts and agreements with China last year to help feed its neighbor's thirst for energy.
Energy Cooperation
Li yesterday called for the two countries to continue deepening energy cooperation, advancing the construction of a gas pipeline and implementing their memorandum of understanding on nuclear cooperation, according to the State Council website.
"You cannot choose your neighbor, so the best strategy is to make it your friend," said Lanzhou University's Yang. "Beijing has increasingly realized that trade only cannot generate respect, and it's making efforts to expand overall ties."
Kazakhstan says its wants to be on good terms with all the major powers -- China, the U.S., and the European Union, as well as Russia, a nation with which it has longstanding historical, economic, and political ties.
Ethnic Russians
Nargis Kassenova, associate professor and director of the Central Asian Studies Center at KIMEP University in the former Kazakh capital of Almaty, said Russia remains the top diplomatic priority for Kazakhstan.
"Ultimately we lean toward Russia, but at least we're not going to eliminate other options," Kassenova said. "We can't afford to upset China to please Russia; they're two powerful neighbors of ours; we'll do everything to be on good terms with both."
About one-fourth of Kazakhstan's population is ethnic Russian, down from 40 percent before the collapse of the Soviet Union. In May, the nation signed the Eurasian Economic Union trade pact with Belarus and Russia, an agreement that cuts trade barriers and allows free movement of labor between member states.
Russia is keen to maintain control of Central Asian energy exports to protect its market position. The former Soviet republics are potential competitors to Russia in this sector, a major pillar of the Russian economy.
Gas Pipelines
Russia has yet to protest China's rapid expansion into Central Asia, where three parallel gas pipelines have been completed over the past four years to pump gas to Chinese households. By end of 2013, more than one-fourth of China's crude and over half of gas imports were from Central Asia, according to China National Petroleum Corp.
Both China and Russia have described their relationship as the "best ever" in their long and sometimes troubled history. Xi and Putin held their 10th summit in two years at an international gathering in Beijing last month, more than double the number of meetings between Xi and U.S. President Barack Obama.
Li Hui, China's ambassador to Russia, said in early October that China needs Russia's support for the Silk Road strategy and it doesn't run counter to the Eurasian Union, according to the Xinhua news agency. The Kremlin has said that Russia values the plan and will seek "intersection points" between the two projects.
"So far, China has understood Russia's sensitivities and has not challenged Moscow on political and security issues," said Dmitri Trenin, director of the Moscow Center at Carnegie Endowment for International Peace. China for the first time in 200 years or so has become a more powerful and dynamic country than Russia, he said.
"I expect the Chinese to be smart and clever when dealing with Russia, without provoking it unnecessarily," Trenin said. "Should they however suddenly become abrasive and aggressive instead, a rupture in relations will follow."
Before it's here, it's on the Bloomberg Terminal.
LEARN MORE