Sony Prepares for Life After Game Consoles
Its PlayStation Now takes on Microsoft's Xbox Live and Electronic Arts' EA Access
By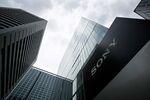 As Sony forecasts its sixth loss in seven years and struggles to keep its internal files out of the hands of hackers, its lone bright spot is its gaming division. The company has sold about 15 million PlayStation 4s in the year since its release, regularly outpacing rival Microsoft's Xbox One in the $44 billion console-gaming industry. But as the PlayStation franchise turns 20 this month, Sony is preparing for a post-console world.
The company says one of its top priorities in 2014 has been buying servers and expanding its cloud networks to make sure it can reliably stream high-bandwidth games through PlayStation Now, the service it introduced over the summer. Players using PS Now don't need to own any Sony hardware beyond a game controller or two: The service relays its 200-odd titles directly from a data center to a player's TV, which doesn't have to be Sony-made. "If you look at other forms of entertainment and the dramatic impact streaming has had on those, that says to us that there's clearly a strong consumer satisfaction with the instant gratification that's provided by streaming experiences," says Andrew House, president of Sony Computer Entertainment. "We think that has a role to play in the future of games, as well."
Although it may seem strange to cannibalize the hardware business while gamers are still willing to pay $400 or more for a PS4, Sony needs to push into cloud gaming sooner rather than later, says Serkan Toto, the founder of Tokyo-based consultant Kantan Games. "Cloud gaming is the future, and I have no doubt that things like PlayStation 4 and all the hardware and cables that fill up your living room will all go away," he says.
Sony's streaming platform runs on technology from Gaikai, the cloud-networking company that Chief Executive Officer Kaz Hirai bought in 2012 for $380 million. As early as 2010, Gaikai could run the processing-intensive game World of Warcraft on an iPad, unheard of at the time. Powered by Gaikai tech, PlayStation Now runs a wide range of games from the past few years, though most publishers don't let Sony stream their major releases.
About 8 million out of almost 55 million monthly gamers on Sony's decade-old online PlayStation Network pay fees of at least $50 a year to receive extra game levels, other premium content, and discounts. Microsoft has said that about half the users of its Xbox Live online service (who number more than 48 million) pay for the $60-a-year premium version. The company declined to discuss its cloud-gaming plans. There are two challenges: Sony has to make sure PS Now is reliable and secure—on Dec. 7, the PlayStation Network was hacked and briefly taken offline—and it has to make the service so essential to players that game makers can't afford to simply bypass Sony's system altogether.
In July developer Electronic Arts announced its own subscription service, EA Access, which costs $5 a month in exchange for regular access to downloads of its old games and early access to new ones, such as the soccer game FIFA 15. Sony doesn't let PlayStations use EA Access. "We don't think asking our fans to pay an additional $5 a month for this EA-specific program represents good value to the PlayStation gamer," says spokesman Masaki Tsukakoshi.
If people can stream games directly onto their TV—or tablet or smartphone—then games with large fan bases don't really need Sony for much, Toto says. "These companies will try to circumvent the PlayStation … to suck gamers into their own ecosystem," he says. "There's nothing content providers hate more than sharing revenue." Square Enix Holdings, a longtime Sony partner and the publisher of the Final Fantasy games, formed a streaming subsidiary in September that it says will do just that: "Change the game industry ecosystem." Tsukakoshi wouldn't comment on the Square Enix announcement.
John Rose, who heads the media practice at Boston Consulting Group, compares the advent of cloud gaming to unbundling trends in music (buying tracks instead of albums) and in news (scanning Google for top stories). In each case, Rose says, "guys who originate content will win, consumers will win, and guys who provide the navigation in the middle will win."
Before it's here, it's on the Bloomberg Terminal.
LEARN MORE