Building a Better Police Department
From Ferguson to New York: What would the ideal American police force look like if it were built from scratch?
By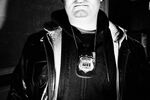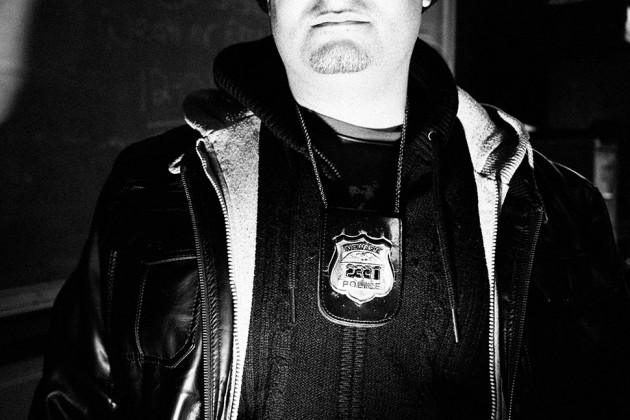 The decisions of grand juries in Missouri and New York not to indict white police officers who killed unarmed black men have prompted national calls for police reform, and public officials have promised to deliver it. The toolkit is familiar: better community outreach, more discipline, stricter protocols on the use of force. We've been down this road before, in Detroit, in Los Angeles, in New Orleans. But what would the ideal American police department look like if we were to start over entirely and build it from scratch? Law enforcement in the U.S. is primarily handled at the local and state level. Globally, the trend has been toward more centralized law enforcement agencies—two years ago the Netherlands consolidated its 25 regional police forces into one—but American policing remains as decentralized as it was when each colonial hamlet first organized its own night watch.
Today, there are 18,500 police departments in the country, and most have fewer than 10 members. They aren't required to talk to each other, and in many cases, they fail to learn from one another's mistakes—and successes. "We have national standards for doctors, for attorneys," says John DeCarlo, a former police chief of Branford, Conn., and now a professor at the John Jay College of Criminal Justice. "Why not have them for the only members of society who are authorized to use force and violence?" DeCarlo imagines a national oversight body, made up of social scientists, police officers, union representatives, and community activists, housed in the Department of Justice. It would mandate basic standards for everything from the selection and training of officers to the treatment of suspects. It would also help bring scientific rigor to police methods, which haven't kept up with the research literature. Take patrolling: A controlled study in Kansas City, Mo., in the early 1970s found that routine patrols neither cut down on crime nor comforted the community. Officers on patrol were, for the most part, just passing the time waiting for a call to come in. Forty years later, patrolling is still what police officers spend most of their time doing. "If the medical profession used research the way police use research," DeCarlo says, "we'd still be using leeches."
In the wake of the killings of Michael Brown and Eric Garner, both black, there have been many calls from activists for more ethnically diverse police forces. "Symbolically, it's important," says Peter Manning, a criminologist at Northeastern University. "But there's no evidence that recruiting more people similar to the people in the community—whether it's blacks, women, Asians, people who speak several languages—will alter practice. In itself, it has a marginal impact." What would have a much more immediate effect would be safeguards requiring that officers themselves aren't criminals. According to Department of Justice figures, the majority of police departments allow people with misdemeanor convictions, a suspended driver's license, or credit- or job-related problems to apply. "In Japan, you cannot become a police officer if you have a criminal record, and it doesn't matter if it's a minor violation," says Maria Haberfeld, a professor at John Jay and a former lieutenant in the Israel Police. "I fully subscribe to the idea that people deserve a second chance, but not if you want to be a police officer."
There's another simple change police departments could make to ensure higher-quality applicants: mandate that they be older. Currently the minimum age to be hired by the New York Police Department is 21. Many other departments don't require more than a high school diploma or the equivalent. Haberfeld would like to see the minimum age raised to 25. When police mishandle confrontations with civilians, she argues, it's often a matter of immaturity. "Why do we want to give this coercive power of carrying a gun to people who are not emotionally developed?" she asks. "We tell them that they have discretion to use it, when their own discretional processes are not developed."

Applicants should also be encouraged to think of themselves as joining a profession. In New York City, new cops spend six months at the police academy. In many areas of the U.S., new police officers get significantly less training—and much of that consists of fitness training. In Sweden and Finland, police are required to get a two-and-a-half-year degree in criminal justice. Classroom instruction is mixed with simulation and field training, and the curriculum covers everything from the history of policing to how to manage a hostile crowd. "We are far, far behind in what we offer our officers," Haberfeld says.
The most specific reform proposal to emerge in recent weeks focuses on upgrading technology. President Obama plans to ask Congress for $263 million to pay for body cameras for state and local law enforcement on the theory that they make police officers more accountable. Yet real transparency is about more than gadgetry. Tracie Keesee, a police captain who is also the co-founder of UCLA's Center for Policing Equity, suggests turning precinct houses into public spaces. "It might be adjoined with a rec center," she says. "There could be wireless in the lobby, a room for community meetings, so that it's not just that you come in when you're handcuffed or making a report."
BOTTOM LINE -
The bottom line: National police oversight, older officers, and more training would improve law enforcement.
Before it's here, it's on the Bloomberg Terminal.
LEARN MORE