Cruz Colleague Slams Senator's Immigration Tactics
Michael McCaul of Texas sees 2015 as the time to battle the president's executive order, not now.
By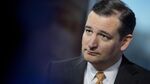 Senator Ted Cruz is hurting his own cause, a prominent fellow Texas Republican said Thursday, calling the firebrand freshman "utterly counterproductive" in pushing his party to oppose a spending bill that does not block President Barack Obama's executive action on immigration.
 "We were elected to govern," House Homeland Security Chairman Michael McCaul told a gathering of Bloomberg reporters and editors. "If we blow it by not governing, then shame on us."
The dispute is over tactics, not direction. McCaul, hardly anyone's definition of a liberal, plans to use his committee to counter Obama's order next year.  But Cruz, a potential 2016 presidential candidate, is making that harder, not easier, he said. "I think he's utterly counterproductive," McCaul said.
 Still, Cruz has rallied a handful of congressional Republicans and grassroots conservative activists.
"Congress should stand up and use the power of the purse to say: we will fund the government, we will fund the operation of the federal government, but we will not allocate taxpayer dollars to lawless and illegal amnesty," the senator said earlier this month. His spokeswoman, Catherine Frazier, said in an email that he is fulfilling a promise to his constituents, some of whom he shares with McCaul.
"We are doing what we promised Texans we would do by fighting against the president's illegal executive amnesty," she said.