It Takes More Than the Feds to Fix a Broken Police Department
After years of tension between black residents and law enforcement, Cincinnati succeeded because it brought the community into the process
By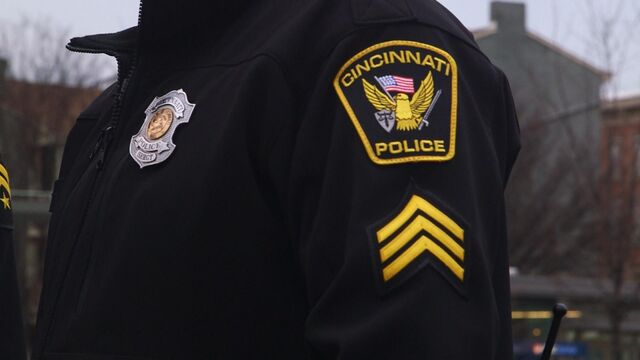 Since early December, when the policeman who put Eric Garner in a fatal chokehold was cleared, protests around the country, including in Berkeley and Seattle, turned violent. Cincinnati's demonstrations didn't. There were no arrests, no fires—just calm. It was a victory for the city, whose police force spent five years under Justice Department supervision to reduce its use of excessive force. Instead of military equipment, the Cincinnati Police Department brought in cops from community outreach teams to patrol the marches. The department's chief, Jeffrey Blackwell, says his hope was that "folks don't allow a sympathetic reflex for what happened in another city to mess up the work and progress that we've made here."
Activists from New York to New Orleans point to Cincinnati as a poster child for Justice's program for monitoring problem police departments. Congress created the federal oversight system 20 years ago in the wake of the Los Angeles riots, which were sparked by the acquittal of four white police officers who beat Rodney King. Police departments that are under federal investigation can resolve probes by submitting to supervision over a period of years by court-appointed outsiders. The monitors offer suggestions on how to make changes, issue public reports, and let judges know if police aren't cooperating. When the monitor is satisfied that problems have been resolved, the judge releases the city from oversight. About two dozen departments, including Los Angeles's, Seattle's, and Detroit's, have been or are currently under supervision.
Yet once the monitor leaves, there's little the Feds can do but hope that changes will stick. "Things have this amazing ability to just disappear," says Sam Walker, emeritus professor of criminal justice at University of Nebraska at Omaha. Several police departments have graduated from oversight only to backslide once the monitor is gone. Walker points to the numerous arrests of police officers in Washington, D.C., on charges including burglary and murder since that city exited federal monitoring in 2008.
In Cincinnati, the history of tension between black residents and law enforcement stretches back to at least 1967, when riots erupted following the arrest of a protester. In March 2001 a group of residents who had formed the Cincinnati Black United Front joined with the American Civil Liberties Union to bring a class-action suit against the city claiming systemic police bias. Not long after the suit was filed, on April 7, 2001, a young white cop chased an unarmed 19-year-old named Timothy Thomas down a dark alley and shot him dead, sparking three days of unrest. Within a month, the city agreed to enter mediation with the police union, the ACLU, and the Cincinnati Black United Front. While they were working on a settlement, the Justice Department found a pattern of excessive force at the CPD and said it would sue if the city didn't agree to a reform plan.

In 2002, just before the first anniversary of the Thomas killing, the city resolved the legal challenges by reaching two five-year agreements, both of which were enforced by a monitoring team led by Saul Green, a former U.S. attorney in Detroit. To satisfy the Justice Department, the city agreed to rewrite its use-of-force procedures, develop an early-warning system to flag problematic officers, and establish an independent citizens' complaint board. Through the mediation to resolve the class action, the city agreed to change its overall approach from focusing on catching bad guys to "problem-oriented policing," a strategy of working with public agencies and the community to prevent crime before it happens. "Race needs to be part of the agreement," says Iris Roley, a community activist with the Cincinnati Black United Front. "Cincinnati is very unique in making that explicit."
The process was initially rife with distrust. A member of Green's six-person team was kicked out of CPD headquarters, and a judge found the city in breach of its agreements. "There were moments when I had my doubts what the outcome would be," says Green. In 2006, Cincinnati elected a black mayor, Mark Mallory, who made the reforms a priority. The city started tracking individual officers, using data to flag those who used force frequently. The police also changed the procedure for using dogs, saying canines should first bark at suspects and only be allowed to bite if a supervisor gives approval.
By 2008, Green said the city had met the conditions of both agreements, fulfilling the city's legal obligations to reform. Surveys by RAND showed that between 2005 and 2008 black residents saw the police as increasingly professional and less likely to use racial profiling, though they were still more likely than white residents to see disparities in how residents of different races were treated. "This is not utopia for African Americans and the police," Roley now says, "but it is certainly a different place than it was in 2001."
BOTTOM LINE -
The bottom line: Federal monitoring and community involvement reformed a problem police department.
Before it's here, it's on the Bloomberg Terminal.
LEARN MORE