Americans Are Getting Older, and That's Worrisome
The nation is getting older and more nonwhite. How will policymakers and politicians react to the changes?
By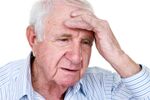 Americans age 65 and older will rise to account for more than 20 percent of the population by 2030, according to Census Bureau projections released Wednesday. About 74.1 million of the 359.4 million people (20.6 percent) the Census projects for 2030 will be 65 and older, compared with 47.8 million out of 321.4 million in 2015 (14.9 percent). 
To put a finer point on it: the 65-and-older population will account for 69 percent of the nation's NET population increase during that 15-year span.

The graying of America has potentially dire implications for budget policy and politics.
While federal budget deficits have shrunk as the economy continues to recover from the worst recession since the Great Depression, the shortfalls will rise again if there aren't any changes to tax and spending laws. The baby-boom generation will continue to retire, age, and consume the Social Security and Medicare dollars that eat up a big share of the federal budget.
"The pressures stemming from an aging population, rising health care costs, and an expansion of federal subsidies for health insurance would cause spending for some of the largest federal programs to increase relative to GDP," the Congressional Budget Office said in a July report analyzing the long-term budget outlook. A rising federal debt relative to GDP could crowd out private investment and lead to higher interest rates.
And it's vote-seeking, risk-averse politicians tasked with making the changes to tax and spending laws that would bring long-term spending more in alignment with revenue. The options aren't politically palatable. Possibilities include raising the full retirement age for Social Security benefits or reducing benefits for new beneficiaries. This would reflect that people are living much longer than they did when Social Security was created in the 1930s. The average life expectancy will top 80 years in 2020 and 85 years by 2060, according to the Census Bureau projections.
The projections also call attention to how the nation is becoming more racially and ethnically diverse. The non-Hispanic white population will fall from about 62 percent of the population in 2015 to 55 percent in 2030 and 49 percent in 2045. The changes are driven partly by the growth in Hispanics, who will account for more than 25 percent of all residents in 2045, compared with 18 percent next year:

Both political parties have intensified their pitches to Hispanic voters with each successive election. In the 2016 election, the Republican presidential nominee would need to win a bigger share of non-Hispanic whites if the candidate doesn't do better than the 27 percent support Mitt Romney had from Hispanics in the 2012 election.
And Democrats learned in the 2014 election that they can't take their longstanding edge among Hispanic voters for granted. "Democrats maintained a large edge among Latinos" in the 2014 election, "but in some states, Republican candidates won more than 40% of the Latino vote," according to a Pew Research Center report.