Hopes Dim for Renewable Power From Ocean Waves and Tides
By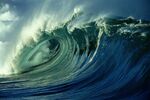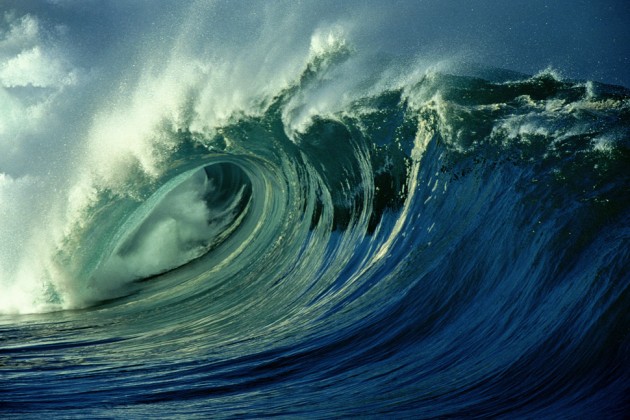 Harnessing the power of the oceans sounds like a great way to make electricity. There's no Nimby problem because the generating equipment is out at sea. Waves and tides aren't as subject to the vagaries of weather as solar and wind energy are. With oceans covering two-thirds of earth's surface, it can seem the ultimate source of clean, renewable energy.
Why, then, are so many marine-power companies going out of business? Pelamis Wave Power of Scotland, a global leader in the sector, is seeking bankruptcy protection after running out of money last month. Germany's Siemens is exiting the business and putting its Marine Current Turbines unit up for sale because of slower-than-expected development. Ocean-power companies in Australia and Ireland also have closed up shop recently, and others are struggling. New Jersey-based Ocean Power Technologies this year canceled plans to deploy wave-generating equipment off the coast of Oregon and in Australia.
It turns out that making electricity from the ocean is tougher and more expensive than people thought. Offshore generators—which include submersible turbines powered by tides and buoy-like devices that bob on the surface to capture the kinetic energy of waves—have to withstand "an incredibly harsh environment" of salt water, storms, and powerful currents, says Angus McCrone, an analyst with Bloomberg New Energy Finance in London. Specially designed ships are needed to install and maintain the equipment. All this drives up costs to as much as four times the cost of generating electricity from coal.
Marine-power companies have already burned through nearly $1 billion in investment without a successful commercial launch. Raising additional money will be difficult becauseinvestors "have become much more realistic about the difficulties involved," McCrone says. Worldwide, BNEF estimates that 519 megawatts of ocean power was installed by the end of 2013. That's less than half the capacity of a typical nuclear reactor.
Some governments continue to kick in subsidies, though. Britain, for example, has set a guaranteed price of $478 per megawatt-hour for ocean-generated power, more than twice the price of offshore wind-generated electricity. Even after the failure of Pelamis, British Energy Secretary Ed Davey said the government expects ocean power to play a greater role in meeting the country's energy needs.
Not all companies are giving up. Those still plugging away include London-listed Atlantis Resources, backed by Morgan Stanley, which is developing tidal-power projects in Scotland, Canada, and elsewhere. Tidal-power technology development is more-advanced than wave power, McCrone says, with several megawatt-scale demonstration projects already operating. However, he says Siemens's withdrawal from tidal power "will affect confidence" in that sector.