GOP Billionaires Plan: We'll Pick the Republican Presidential Candidate
Top Republican donors are trying to work together, and that might be a really bad idea.
Lisa Lerer and Annie Linskey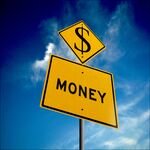 A select group of rich Republican donors has a plan. The New York Times reported Monday that "dozens" of the party's leading fundraisers and donors are quietly discussing a proposal to back one candidate in an effort to marshal their support behind a sole establishment candidate in an effort to avoid pitting billionaire backers against one another in a costly primary battle.