Haitong Securities Surges on Talks to Buy Portuguese Bank
Joshua Fellman and Alfred Liu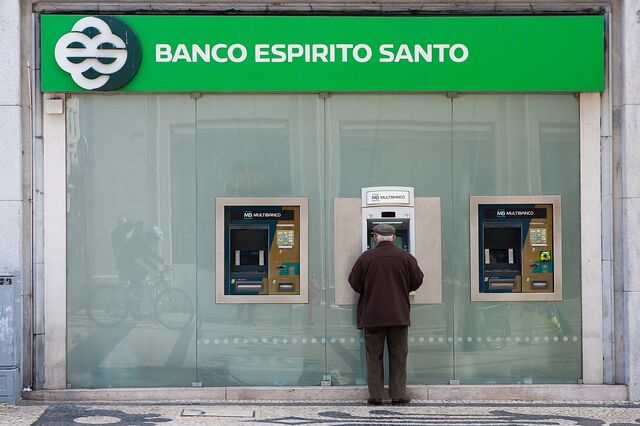 Haitong Securities Co., China's second-largest brokerage by market value, surged to a record in Hong Kong stock trading on talks to buy Portuguese investment bank Banco Espirito Santo de Investimento SA.
Haitong, which was halted yesterday, jumped 10 percent to HK$18.76 as of 11:29 a.m. local time. The company's Haitong International Holdings Ltd. unit is in discussions to acquire Banco Espirito Santo, or BESI, from Novo Banco SA, according to a Hong Kong exchange filing yesterday. The parties haven't reached a formal pact yet, the filing showed.
"This acquisition will be challenging as Portugal is very far away from China and the economy there is not great," Zheng Chunming, a Shanghai-based analyst at Capital Securities Corp., said by phone today. "There will be a lot of uncertainties."
Banco Espirito Santo, once Portugal's biggest lender by market value, was bailed out in August after regulators ordered it to raise more capital following the disclosure of potential losses on loans to some of its parent companies. The central bank created Novo Banco by moving the bank's deposit-taking units and other assets into a new company.
The target investment bank provides services in Portugal and abroad including corporate finance, capital markets, project finance, acquisition finance, private equity and asset management, Haitong said in the statement.
Overseas Expansion
Any purchase will be subject to approval by the Bank of Portugal as well as European Union and Chinese regulators, Haitong said.
With $3.9 trillion in foreign exchange reserves in China and increasingly internationalized companies seeking to diversify incomes geographically, purchases abroad are on the rise. In the nine months through September, China's outbound investments were $75 billion, an increase of 22 percent from the same period last year, the Ministry of Commerce said in October.
In November 2009, Haitong bought a majority stake in Hong Kong's Taifook Securities Co. for $235 million, the first purchase of an overseas brokerage by a mainland securities firm. Founded in 1988, Haitong has more than 200 branches and 4.6 million individual clients, according to its website.
The firm raised HK$13 billion ($1.7 billion) from its Hong Kong share sale in April 2012.
The stock has risen 39 percent this year, compared with a 3.1 percent gain in the city's benchmark Hang Seng Index. The company's shares in Shanghai, where it has been listed since 2007, jumped 10 percent today.
(Corrects date of share sale in penultimate paragraph for story dated Dec. 5.)
Before it's here, it's on the Bloomberg Terminal.
LEARN MORE