China Stock Rally Draws Skeptics as Citi Sees Irrational Buying
Bloomberg News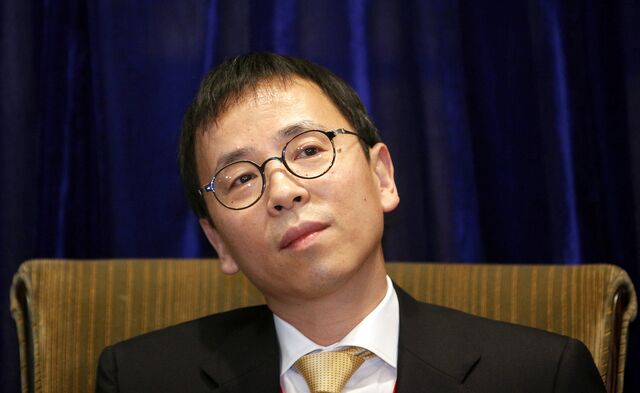 China's world-beating equity rally is drawing out skeptics who say the gains are amplified by borrowed money and don't reflect the nation's economic fundamentals.
Stock purchases that sent the Shanghai Composite Index to a three-year high today are "irrational," said Ken Peng, a strategist at Citigroup Inc.'s private bank in Hong Kong. The advance is another bubble driven by leveraged traders, said Andy Xie, the former World Bank economist who was one of the 50 most influential people in global finance, according to last year's ranking by Bloomberg Markets magazine.
The Shanghai Composite Index has surged 19 percent during the past month on record volumes, the biggest gain among 93 global equity indexes, amid speculation that China's central bank will take steps to bolster an economy heading for its weakest annual expansion since 1990. Investors own a record amount of shares on the Shanghai Stock Exchange that were bought with borrowed money, while the benchmark index's valuation has climbed to the highest level since September 2011.
"Every spike in the A share market was a bubble," said Xie, who predicted a collapse in Chinese stock prices in 2007 before the market tumbled 65 percent the following year. "Why should this one be different?"
Investors bought 99.7 billion yuan ($16 billion) of shares using margin debt on the Shanghai bourse yesterday, taking the outstanding value of stock purchases through borrowed money to a record 552.1 billion yuan, according to data from the bourse.
Valuations Climb
The Shanghai index is valued at 10.7 times 12-month projected earnings, the highest level since 2011, according to data compiled by Bloomberg. Its 14-day relative strength measure, tracking how rapidly prices have advanced or dropped during a specified time period, has climbed to 91.3, the highest since at least 1994.
After the last eight occasions during the past decade when shares climbed this much, the Shanghai Composite dropped an average 3.3 percent during the following month. The outlook was more optimistic for investors with a longer-term horizon, as the index climbed 6 percent over the next three months on average.
The value of China's $4.7 trillion stock market has surged 8.9 percent since the nation's central bank unexpectedly cut interest rates for the first time since 2012 last month, overtaking Japan as the second-largest market worldwide after the U.S.
While Peng estimates there's room for a "normalization" of the market's valuation to between 12 and 13 times projected earnings for the next 12 months, he says gains in shares are dependent on monetary easing.
"China's stock rally in the last two weeks can't be explained by any economic fundamentals," Peng said. "If the central bank shifted course in easing, China's stock market rally would fizzle away very quickly."
— With assistance by Allen Wan, and Xin Zhou
Before it's here, it's on the Bloomberg Terminal.
LEARN MORE