Terrorism Suspect Accused in Oregon Camp Plot Set for Trial (l)
Patricia Hurtado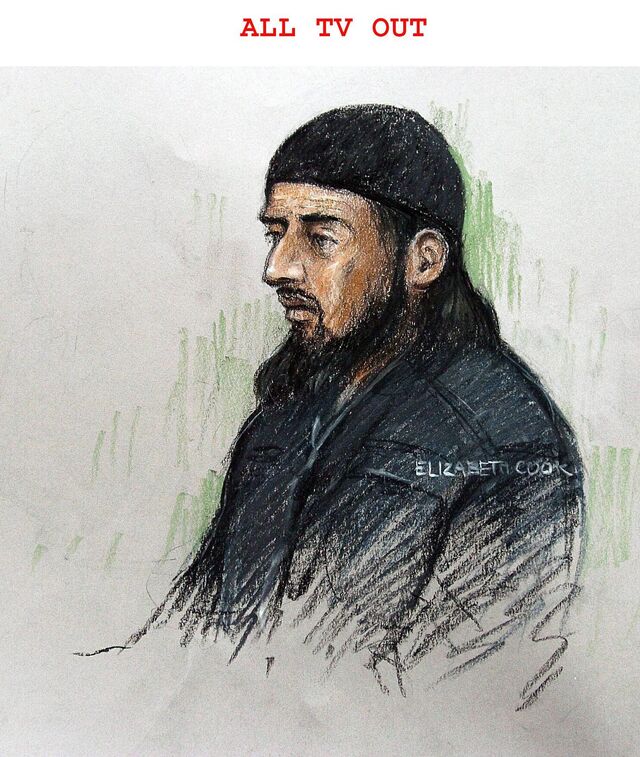 A U.K. man accused of conspiring to set up a terrorist training camp in Bly, Oregon, in 1999 and 2000 is scheduled to go on trial in New York in June, more than a decade after the charges were filed against him.
Haroon Rashid Aswat, who fought U.S. demands for extradition from the U.K. for more than nine years, pleaded not guilty after he was extradited to New York in October. He faces charges that include providing material support to terrorists and conspiring to provide material support to al-Qaeda, which carry terms of as long as 10 years in prison.
The West Yorkshire man is accused of conspiring to organize a camp in southern Oregon that would train fighters to be deployed in Afghanistan, prosecutors said. He's accused of conspiring with Abu Hamza al-Masri, a Muslim cleric who preached at the Finsbury Park Mosque in London. Those who attended the mosque include Zacarias Moussaoui, who pleaded guilty to taking part in the Sept. 11 plot to fly planes into the World Trade Center and the Pentagon.
The camp was to provide jihad training, including instructions on making poisons, weapons and explosives, for terrorism in Afghanistan, the U.S. said.
One of Aswat's co-conspirators sent a letter to Abu Hamza notifying him that they were "stockpiling weapons and ammunition" and that the Oregon location "looks just like Afghanistan." After he traveled to Bly to help establish the camp, Aswat and another man also convicted in the plot then traveled to Seattle, where they stayed in a mosque for two months, the U.S. said. There they provided instruction on weapons and terrorist tactics, according to prosecutors.
Earlier Convictions
Abu Hamza was convicted by a federal jury in May of trying to establish the Oregon camp as well as supporting a deadly hostage-taking in Yemen. Two other men have been convicted in connection with the camp plot.
Aswat was first seized in Zambia in July 2005 and then deported to the U.K., where he was arrested on the New York federal case. He remained in the U.K. and contested being brought to the U.S. The European Court of Human Rights last year told the U.K. not to send him to the U.S. because detention in a "super-max" prison might exacerbate his paranoid schizophrenia.
The case is U.S. v. Mustafa, 04-cr-00356, U.S. District Court, Southern District of New York (Manhattan).
Before it's here, it's on the Bloomberg Terminal.
LEARN MORE