Can the Turnaround Artist Who Fixed Barneys Save the Army PX?
Tom Shull brought Barneys out of bankruptcy. Now he's trying to modernize the PX
By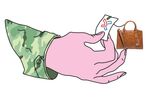 The Army and Air Force Exchange Service—widely known as the PX or the Exchange—is designed to provide everything a soldier might need or want, tax-free and often at a deep discount: uniforms, tactical gear, recreational sports equipment, vitamin supplements, electronics, furniture, booze, lawn ornaments. It serves 12.8 million customers in 50 states and more than 30 countries. In fiscal 2013 the PX had revenue of $8.3 billion and a profit of $332 million. About a third of that was reinvested in operations, and the rest—$208 million—was plowed into the Pentagon's morale, welfare, and recreation programs to provide services like playing fields and on-base Boy Scout troops.
In the past five years, the store has seen a steady decline in sales as troop levels have fallen, and it estimates that profits could tumble by two-thirds by 2017, to $100 million. Now, as the U.S. winds down combat operations in Afghanistan, the Exchange is trying to reinvent itself for customers based at home. In 2012 it hired Tom Shull, its first civilian chief executive officer, a West Point graduate who led the luxury department store Barneys out of bankruptcy in 1999. He went on to run catalog company Hanover Direct and potato-chip maker Wise Foods before serving as the court-appointed chief restructuring officer for Fred Leighton, the upscale jeweler, during its 2009 bankruptcy proceedings.

Shull has introduced luxury brands to the Exchange, once known for its generic goods. Its newest store is a $51.5 million, 270,825-square-foot affair—more than twice the size of the average Walmart—that opened in 2013 at Fort Belvoir, just outside Washington, D.C. It offers Apple products, MAC and Clinique cosmetics, Martha Stewart duvets, and a Starbucks. The women's clothing department—one of the Exchange's few growth areas—carries Ralph Lauren, Calvin Klein, and Michael Kors. Just down the street, the recently refurbished Exchange Express and gas station sells chardonnay, Kahlúa, and cigars from a walk-in humidor. "Not every soldier or airman needs a Michael Kors handbag, for sure," says Shull. "But why not give them that aspirational experience? They, too, want to be part of mainstream America."
The core of Shull's growth plan is much the same as every other retailer's: Move online. Only 2 percent of the Exchange's sales are through the Web, according to Shull. "We are way behind our competitors," he says. In the past two years the Exchange has changed its website so that its merchandise shows up in Google searches alongside offers from other online retailers. Shull wants to build distribution centers at every base to guarantee online shoppers same-day delivery, a direct response to competition from Amazon.com, which charges prices comparable to those on the Exchange and offers what some in the military believe is superior package tracking and customer service. "We're going to have an experience that's better than Amazon," Shull says.
The Exchange dates to 1895, when the War Department directed all base commanders to establish Post Exchanges and bar any other peddlers from dealing with soldiers. "Back during the horse cavalry, the Exchange was a covered wagon out there on the frontier," says Ken Preston, a former sergeant major of the army who sat for seven years on the military board that oversees the Exchange. (The Navy and the Marines each run their own smaller retail services.) By the end of World War II, the Exchange had grown into a full-service international retail chain selling a wide array of goods to American service members stationed abroad. For decades after the war, it maintained its position as the sole distributor of many American consumer goods overseas.
Today, the Dallas-based Exchange is competing with big-box discounters Best Buy, Target, and Wal-Mart Stores, which often match the military store's tax-free prices. The Exchange doesn't have to pay the government for its real estate, and all utilities, overseas distribution costs, and routine maintenance are covered by the Pentagon.
In an effort to increase his customer base beyond its core of active-duty troops, Shull has proposed extending online Exchange shopping privileges to all honorably discharged veterans, a pool of about 18.8 million people. In an August memo to the Department of Defense, Shull warned that the failure to move on his proposal was costing the Pentagon as much as $9 million every month for its morale and recreation programs. "Any delay in addressing this critical population," the memo reads, "weakens the entire military community."
Members of Congress have expressed support for the proposal, which Shull submitted to the Pentagon's assistant secretary of Defense for readiness and force management last spring. "It seems like a good idea—good recognition for our veterans' service and a good reason for young men and women to enlist," says Senator Richard Blumenthal (D-Conn.), who sits on the Senate Armed Services Committee. Military officials say the recreation programs the Exchange system helps pay for are crucial for holding onto experienced soldiers. That "translates to readiness, recruitment, and retention," says Colonel Brian Foley, the commander of Maryland's Fort Meade, where the U.S. Cyber Command is headquartered.
Others say a leaner military and a changing commercial landscape require a reevaluation of the Exchange. The Defense Department subsidizes the shipment of Exchange products to bases outside the U.S., which means that maintaining a broad range of products costs taxpayers money. "If they can get a lawnmower a mile outside the base for the same price that they can get it at the Exchange, and it costs the taxpayer money to get it to them through the Exchange system, then you've got to ask yourself, 'What's the right balance?' " says Christine Fox, a former acting deputy secretary of Defense who is now assistant director for policy and analysis at the Johns Hopkins Applied Physics Lab. "You get to a place where you're looking at benefits for a force that you can't train and equip properly, and that just can't be right."
BOTTOM LINE -
The bottom line: A former Barneys executive is trying to expand the military's PX system, just as the Pentagon tries to downsize.
Before it's here, it's on the Bloomberg Terminal.
LEARN MORE