Cop Cams Face Threat From Transparency Law in Washington State
In Washington state, police say transparency is too expensive
By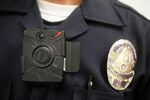 In the past few years, police departments around the country have outfitted officers with wearable cameras to record their interactions with the public. It's a way to counter private citizens armed with cell phone cameras and, departments usually claim, to increase transparency. Now, though, all but a handful of the dozen law enforcement agencies in Washington state that use the technology are considering dropping it.
They're blaming the state's 42-year-old public-records law, which requires government agencies to release—at nominal charge—almost all records that aren't tied to active investigations and imposes stiff fines for not responding promptly to requests. Police departments say complying with demands for body camera footage presents a huge burden, because many videos must be blurred or muted before they can be released to protect the privacy of people caught on camera. Alan Townsend, the chief of police in Poulsbo, across the Puget Sound from Seattle, says it could take his department three years to respond to a request to release about 1,000 videos.
The state's law doesn't require people making requests to identify themselves. Results can be sent to an e-mail address or cloud storage service such as Dropbox. Since September, an activist in Seattle, using the e-mail address policevideorequests@gmail.com, has used the law to make anonymous requests for body and dashboard camera video footage from police departments around the state. He posts the results to a YouTube channel. The man, who has declined to identify himself, says he's simply advocating openness in government. "I just thought, 'Wouldn't it be cool if the public had access to the videos?' " he said after being reached via his Twitter account.
His campaign briefly threatened to derail Seattle Police Department plans to add body cameras to its existing dashboard program. Seattle's force has been subject to monitoring by the U.S. Department of Justice since 2012, after a federal investigation found the city's officers routinely engaged in excessive use of force. The department responded to the footage requests by negotiating with the man via Twitter and asking that he withdraw or modify his demands. "We've been doing this publicly on Twitter so everyone can see where we stand on it," says Patrick Michaud, the department's public affairs officer. "We've never been trying to hide it, but it's terabytes of data we'd have to go through."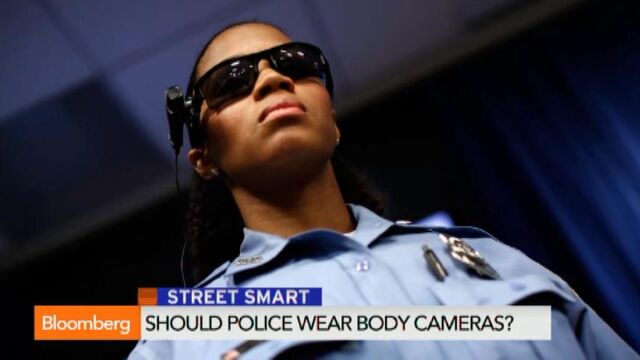 On Nov. 21, the man, who says he's a computer programmer, agreed to back off in exchange for a promise that the department will consult him on using technology to speed up the redaction process and to create an online archive that can be easily accessed by lawyers, the public, and the press. "Under the law, they get requests whether or not I go away," he told reporters.
Bremerton, on the Kitsap Peninsula, recently shelved plans to start using body cameras because it couldn't risk the financial strain of unlimited records requests. "What this is doing is forcing the issue, which at the end of the day is a good thing," says Steven Strachan, Bremerton's police chief. "We need our policymakers, our legislators, to deal with it."
This isn't the first controversy involving the public-records law, which was passed in 1972. The town of Gold Bar, in Snohomish County, considered disincorporating in 2012 to avoid bankruptcy after years of requests for city e-mails and other documents from a blogger. The requests, which continue to come in, have cost Gold Bar, population 2,100, about $450,000, according to Linda Loen, the mayor. "All kinds of havoc, and for what?" she says. "Because it's allowed."
Police departments have scheduled meetings with legislators, and a push to change the law is being led by the Washington Association of Sheriffs and Police Chiefs. The challenge, says James McMahan, policy director for the group, is that its members aren't unified around a solution. Restricting access to body cam videos would undermine the goal they were supposed to achieve: more transparency in policing. "We've come up with a lot of bad ideas," he says. "We're narrowing it down to our least bad idea."
Jared Friend, the director of technology and liberty for Washington state's American Civil Liberties Union branch, says the best fix would be rules that limit the footage police departments retain to incidents where there may be disputes or allegations of brutality. The organization has supported police use of body cameras, with limits, because of their potential for exposing wrongdoing. "It's a really difficult set of tensions, and it's one we thought a lot about here," he says. "The ACLU doesn't believe the solution is to limit the right of the public to make broad records requests."
BOTTOM LINE -
The bottom line: Cops in Washington state say they may shelve camera programs because of the high cost of making records public.
Before it's here, it's on the Bloomberg Terminal.
LEARN MORE