Measuring the State of America's Human Capital
More education is essential—but what kind of education?
By and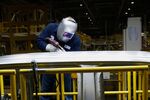 Did the recession of 2007-09 destroy human capital by cutting short some people's careers and delaying others' from getting started? Or did it increase human capital by inducing young people to stay in school and get more education?