Rubik's Cube Wins Trademark Toy Story at EU Court
Stephanie Bodoni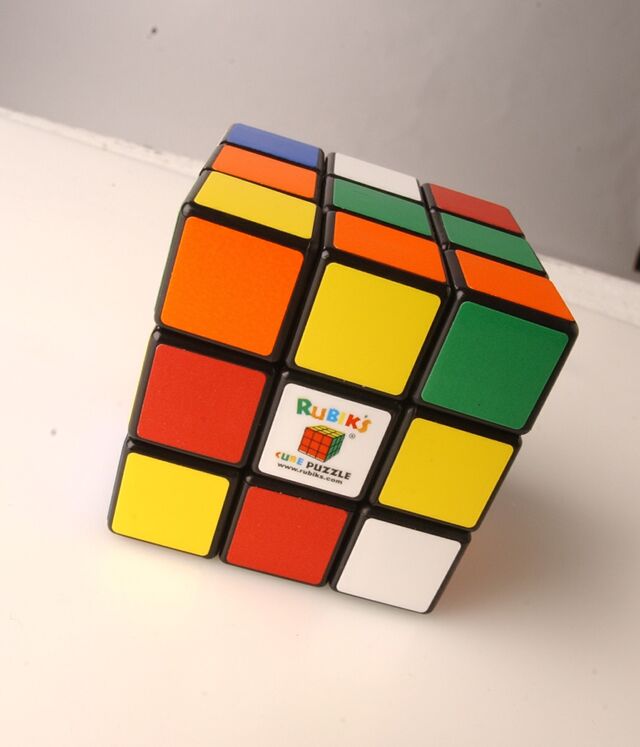 Rubik's cube, a multicolored puzzle that's kept small and big hands busy since the 1970s, won the right to European Union trademark protection, fending off a challenge from a German toy maker.
The cube's distinctive surface is eligible for the EU-wide right, the EU General Court in Luxembourg ruled today, rejecting claims by Simba Toys GmbH, which argued that it performed a purely technical function.
"The black lines and, more generally, the grid structure on each surface of the cube in question do not perform, or are not even suggestive of, any technical function," the EU court said. The EU trademark is granted for three-dimensional puzzles of the same shape with the same grid structure, without blocking other toy makers from creating differently shaped puzzles that rotate in a similar way, the court said.
Hungarian inventor Erno Rubik in 1974 created a solid cube with colored stickers that twisted and turned without falling apart.
Today's ruling is "crucial for us because trademark protection is significant" for Rubik's cube because the main patent lapsed a few years ago,'' said Seven Towns, a U.K.-based company that manages the intellectual property rights for the puzzle.
The objective "that was not supposed to be possible," according to the official Rubik's website. Rubik himself took one month to work out the solution. There are "43 quintillion" ways to align all the sides in an evenly colored manner, according to the website.
A spokeswoman at Simba Toys in Fuerth, Germany, couldn't immediately be reached by phone.
The case is: T-450/09, Simba Toys v. OHMI - Seven Towns (Forme d'un cube avec des faces ayant une structure en grille).
Before it's here, it's on the Bloomberg Terminal.
LEARN MORE