Massad's CFTC Pursues Softer Tone as Battles With Industry Fade
Silla Brush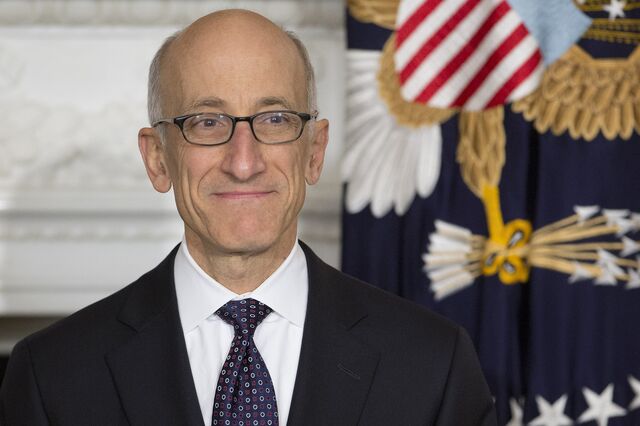 Southwest Airlines Co. complained for months in Washington that rules designed to curb excesses of the finance industry were hurting companies far from Wall Street.
Southwest lobbied regulators, wrote letters to lawmakers and testified at a congressional hearing that new safeguards for the swaps market were increasing its fuel costs by as much as $60 million a year. The agency that could do something about it, the Commodity Futures Trading Commission, refused to budge.
CFTC Chairman Timothy Massad, who succeeded Gary Gensler's acting replacement in June, gave Southwest the break it wanted this month. The move pleased the Dallas-based company and some of the agency's critics on Capitol Hill.
"I sense a different tone altogether," U.S. Representative K. Michael Conaway, a top Republican on the House committee that oversees the CFTC, said in an interview. "I'm tickled that he at least acknowledges that that's a problem for a market participant," he said of Massad's decision on Southwest.
Under Massad, a former Treasury Department official, the CFTC has pulled back from the five-year battle it fought with banks and other companies over regulation of the $700 trillion swaps market. Since he took the reins, the agency has eased Dodd-Frank Act rules for energy and agricultural firms and delayed an aggressive provision on the structuring of trades that's been the focus of intense lobbying by Wall Street.
Speculation Limits
Banks are looking to add to those wins by limiting how much CFTC rules can be extended to overseas affiliates. Companies that sell oil, natural gas and wheat also are seeking a broad exemption from proposed limits on commodities speculation.
Massad has said he wants to make sure reforms designed to curb risk and increase transparency of the swaps markets aren't triggering unintended consequences. While banks and traders should be given time to adjust to new rules, he said he has no intention of tearing up work the CFTC has done since 2010 to implement Dodd-Frank.
"We're making really very minor adjustments," Massad, a Democrat nominated by President Barack Obama, said in an interview yesterday. "We're still going to be very strong in overall oversight. We are going to be watching that there aren't loopholes that people are exploiting."
He declined to compare himself to his CFTC predecessors.
Congress gave the CFTC authority over the largely unregulated swaps market after derivatives tied to mortgages triggered billions of dollars of losses for banks and spurred taxpayer bailouts in 2008.
Massad Reprieves
Gensler spent most of his tenure at the agency writing rules for the products, which non-financial companies such as Southwest use to protect themselves from swings in currencies, interest rates and commodities.
Gensler declined to comment.
Massad has proposed concessions including scaling back record-keeping requirements for some commodity traders and leaving unchanged how much time can lapse before brokers have to cover clients' collateral deficiencies. The agency also gave smaller swap dealers a reprieve from stiff CFTC oversight after power utilities run by state and local governments said the requirement was prompting fewer companies to trade with them.
The CFTC freed Southwest from real-time reporting of derivative trades after the airline said other market participants were getting tipped off to transactions it uses to hedge fuel prices. In markets with few deals, Southwest said the disclosures were allowing other traders to front-run it.
Regulators rarely give a single company a pass on rules. Southwest's concerns had merits, because the airline was experiencing undue "competitive harm," Massad said.
Unsuccessful Lawsuit
For the finance industry, a concession came this month when the CFTC delayed until as late as September 2015 a provision that extends Dodd-Frank rules to many derivative trades that banks book through overseas affiliates. Wall Street unsuccessfully sued to try to kill the requirement.
Gensler had championed the measure, arguing that it would protect the U.S. financial system from a foreign-born crisis. Still, he postponed it himself during his last week on the job in January to give the industry more time to comply.
The delays on the provision are "very disturbing and raise serious questions about the agency's willingness to move forward with full oversight of the derivatives market," said Marcus Stanley, policy director for Americans for Financial Reform, a coalition whose members include the AFL-CIO labor federation.
Massad said he wants time to review the cross-border implications of various rule proposals. A focus is protecting against risks, while making sure policies "don't impose undesirable effects on competition," he said.
Combative Speech
The CFTC's change in tone was on display earlier this month during a conference of swap traders held at the Grand Hyatt in Manhattan. Attendees praised Massad's willingness to re-consider a variety of reforms, adding that they no longer feel as much tension from Washington.
At the same event a year earlier, Gensler rankled the industry by giving a combative speech about the policy on cross-border trades.
Bart Chilton, a Democratic commissioner at the CFTC until March, said the agency's work is "less in your face" at the moment because most regulations coming out of Dodd-Frank have already been written. There is a concern rules will be weakened over time, said Chilton, who's now advising a group of high-speed traders on regulations as a senior adviser at the DLA Piper law firm.
"I do get generally concerned that time is a memory killer and that there will be, among all financial regulators, some backsliding," he said.
Before it's here, it's on the Bloomberg Terminal.
LEARN MORE