UVA Dean Admits: Students Who Confess to Sexual Assault Aren't Expelled
By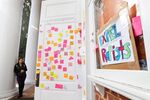 The University of Virginia has declined to expel perpetrators of sexual assault, even in some cases where students have admitted what they've done, a newly released recording shows.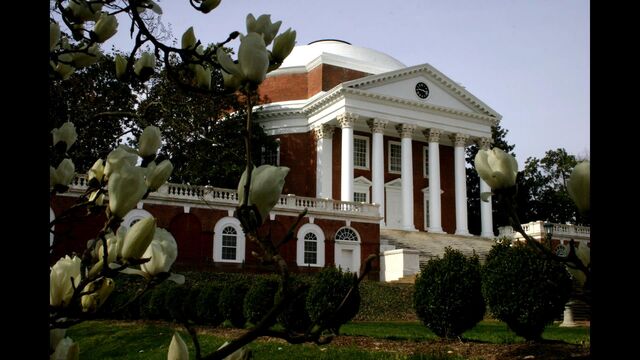 Over the weekend, student-run news organization WUVA Online posted on its website an unedited video interview with Nicole Eramo, associate dean of students and head of UVA's sexual misconduct board. In the video, Eramo said students who have confessed to committing sexual assault in informal proceedings haven't been kicked out.
"I feel like if a person is willing to come forward in that setting and admit that they violated the policy, when there's absolutely no advantage to doing so, that that does deserve some consideration," Eramo said in the interview, which WUVA says was filmed in September. "That they're willing to say that—'I've done something wrong and I recognize that, and I'm willing to take my licks and deal with it'—that's very important to me. I think that shows a level of understanding of what they did that I don't see in a hearing necessarily."
Last week a damning Rolling Stone article about the school's reportedly inadequate response to campus rape revealed that no student has ever been expelled from UVA for sexual assault, despite many reported attacks. (By contrast, 183 students have been expelled since 1998 for honor-code violations such as cheating on exams.)
Earlier in the WUVA interview, Eramo attributed the lack of expulsions in sexual assault cases to a lack of evidence: If the board that handles a case is only 51 percent sure the crime has occurred, it will not be "necessarily willing to expel that person permanently," she said. A WUVA interviewer asked Eramo why a student who had confessed wouldn't be expelled, since in such a case the university would be "100 percent sure."
"Well, in those cases, you need to understand that there hasn't been a full investigation," Eramo said. "I'm going on that sanction based on this person's admission and what they're telling me."
Eramo pressed on, saying "a lot of times," students who've been sexually assaulted aren't looking for their attacker to be expelled from the university. "They're looking to be able to look into the eyes of that other person and say you've wronged me in some way, and they're generally feeling quite satisfied with the fact that that person has admitted they've done something wrong," she said.
Studies (PDF) have suggested the majority of rapes committed on college campuses are carried out by serial offenders. Universities, tasked with wading through accounts that often lack impartial witnesses and are blurred by alcohol, have frequently said the reason they aren't able to catch and punish more perpetrators of sexual assault is a dearth of evidence. WUVA's video is a rare case of a university official admitting a school has let students who've admitted to sexual assaults continue on in their studies without expulsion.
Since the Rolling Stone article, UVA's own students and faculty have voiced strong criticism of the school and how it has responded to sexual assaults. Community members organized multiple protests last weekend, including one outside the Phi Kappa Psi fraternity house, where a UVA student featured in the Rolling Stone article says she was raped by seven men in 2012.
The school has asked the Charlottesville Police Department to investigate the 2012 attack and has suspended its fraternities until Jan. 9, 2015.
Before it's here, it's on the Bloomberg Terminal.
LEARN MORE