In Court Fight Over Dog Food, Poultry Byproduct Plays the Role of Smoking Gun
Paul M. Barrett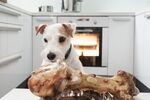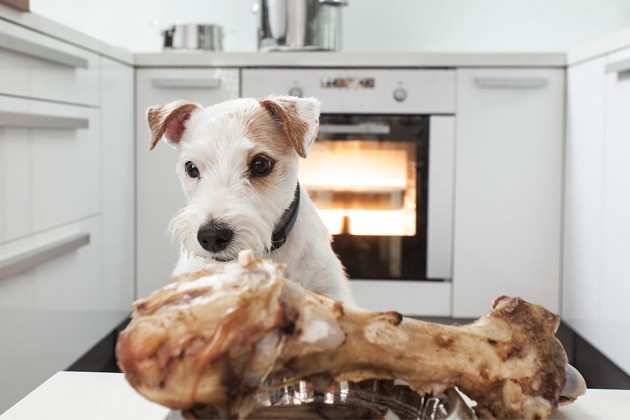 When it comes to drama, nothing in the $20 billion-a-year pet food industry rivals the bitter courtroom battle between big dog Purina and upstart Blue Buffalo. The fight took a surprising turn last week as a federal judge in St. Louis unsealed e-mails that Purina claims will support the larger company's allegation that Blue Buffalo misleads customers intent on feeding their beloved animals the healthiest-possible chow.
Let's stipulate upfront that we're not talking here about potentially lethal car ignition switches or devastating pharmaceutical side effects. No lives are at stake—not even canine or feline, let alone human.
As Bloomberg Businessweek reported in July, this controversy concerns market share and money. In recent years, Wilton (Conn.)-based Blue Buffalo, co-founded and led by an aggressive former beverage marketer named William Bishop, has cut into the niche category of high-end, premium-priced "natural" pet food. Purina, which is owned by the Swiss conglomerate Nestlé, controls about a third of the overall kibble market and doesn't appreciate losing business in the high-margin natural-food segment, especially because it accuses Blue Buffalo of dishonesty.
In May, Purina sued Blue Buffalo in federal court in St. Louis for false advertising, commercial disparagement, and unjust enrichment. Blue Buffalo filed counterclaims that Purina's suit amounted to an unlawful "smear campaign" seeking "to stem the exodus of Nestlé Purina customers to Blue Buffalo." In a taunting open letter posted on his company's website, Bishop accused Purina of relying on "voodoo science" when it cited lab tests supposedly showing that Bishop's company used "poultry byproduct meal," an ingredient Blue Buffalo promises "never" to include.
Pretrial discovery—the process by which litigants demand internal documents and communications that could become evidence—has turned up some e-mails that Purina says reinforce its allegations. The e-mails between a Blue Buffalo ingredient broker and a major supplier suggest strongly that the Connecticut company did indeed sell pet food containing byproduct meal.
In a May 13 e-mail to Diversified Ingredients, a broker working for Blue Buffalo, a sales manager for supplier Wilbur-Ellis wrote that it did include "some by-product meal" in shipments from a Texas plant intended for Blue Buffalo.
Quick digression: One of the weird aspects of this entire dispute is that there's nothing necessarily bad about feeding Fido or Fifi "by-product meal." The term generally refers to ground-up chicken necks, feet, undeveloped eggs, and intestines. It's not supposed to include feathers. Most pets devour byproduct meal with no complaint, and in moderation it's perfectly nutritious. Blue Buffalo nevertheless has tried to set itself apart by promising never to include byproduct and suggesting that Purina has something to hide on this score. "When pet parents learn the truth about big name dog foods," Bishop's promotions have asserted, "they switch to Blue Buffalo."
Realizing that the inclusion of byproduct meal now has potential legal consequences, Diversified Ingredients expressed alarm to Wilbur-Ellis and a way to respond to the kibble crisis. "I think if we work together, we can band-aid this situation," Diversified's Collin McAtee wrote on May 15 to Darwin Rusu of Wilbur-Ellis. Referring to a "smoking gun," McAtee added:
"If you are going to fill these contracts for any reason, then I'm going to have to go to Blue Buffalo to address the breach of contract and undoubtedly divulge the details of what was shipped and the possibility that Rosser's material is the smoking gun for their problems. That I do not want to do. If the finger is pointed in that direction and then later verified to have been the cause, then Diversified and Wilbur will both have to answer to this in litigation with Blue. The liabilities in this could be enormous. You are talking about massive product recalls, potential market share loss, etc. That would undoubtedly be in the several million dollar range." (Italics added.)
In a newly unsealed brief that included the e-mail exchange as an exhibit, Purina's lawyers at Mayer Brown told U.S. District Judge Rodney Sippel on Oct. 10: "Purina has learned that an ingredient supplier to Blue Buffalo has been supplying Blue Buffalo with chicken by-product meal."
Trying to get out in front of this development, Bishop, the Blue Buffalo chairman, posted an open "Dear Pet Parents" letter on Oct. 14 that now makes more sense when read against the e-mail Purina discovered. Bishop wrote: "Blue Buffalo has recently learned from Wilbur-Ellis, a major U.S. company that supplies ingredients to us and many other well-known brands of pet foods, that a Texas pet food ingredient-processing plant they own had mislabeled some of the ingredients they shipped to their customers. So while the customers were ordering and paying for 100 percent chicken meal, at times they were receiving shipments that contained poultry by-product meal."
Bishop added: "Since Wilbur-Ellis was the source of some of our chicken meal, we may have received some of these mislabeled shipments." The mislabeling "poses no health, safety, or nutrition issue." Still, he continued, "the fact that any Blue Buffalo food could include a mislabeled ingredient is totally unacceptable. As a result, we have stopped doing business with this plant."
Bishop's response raises two questions: Does he stand by his original dismissal of Purina's "voodoo science" showing poultry byproduct meal in Blue Buffalo food? (Apparently not.) And second, if the inclusion of byproduct meal poses "no health, safety, or nutrition issue," why did Blue Buffalo make such a big deal in its marketing about the exclusion of byproduct meal? The answer to that is Bill Bishop's correct calculation that pet owners who think of their animals more as children than domesticated beasts will pay extra for food that's actually no better for their dogs and cats.
Before it's here, it's on the Bloomberg Terminal.
LEARN MORE