Portuguese Ex-Prime Minister Held Socrates in Tax Probe
Joao Lima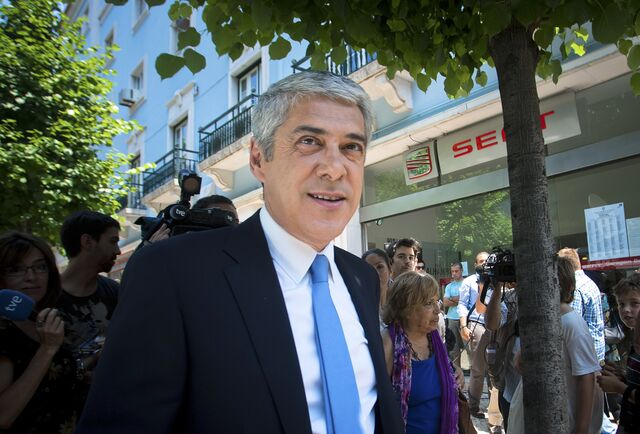 Former Portuguese Prime Minister Jose Socrates is one of four people detained in an investigation into tax fraud, money laundering and corruption, the nation's prosecutor general said today in an e-mailed statement.
Socrates was prime minster from 2005 until 2011. In the last year of his tenure, he led the Socialist Party minority government that requested Portugal's three-year aid program from the European Union and International Monetary Fund.
Efforts to contact Socrates through the Socialist Party's Lisbon press office outside of regular business hours were unsuccessful. No personal telephone number is publicly listed for him.
The prosecutor general's office didn't identify the others who were detained, or specify when the detentions occurred.
Three of the four people were questioned by a judge yesterday and will be questioned further today. The fourth will also appear before the judge today.
Searches have also been carried out, the office said. The inquiry is looking into money transfers that lack "a known and legally admissible justification," according to the statement.
(Omits incorrect duration of minority government in second paragraph.)
Before it's here, it's on the Bloomberg Terminal.
LEARN MORE