pursuits
Disney Is Betting Holiday Moviegoers Will Still Pay Up for Musicals
Into the Woods aims to tap filmgoers' holiday taste for musicals
By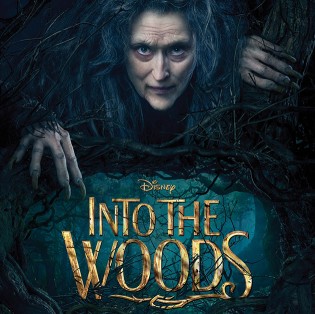 On Dec. 25, Walt Disney opens its holiday release, Into the Woods. What's unusual about director Rob Marshall's film is not that it's adapted from a 1987 stage production by James Lapine and Stephen Sondheim or that characters in the family-targeted flick include a lascivious, zoot-suited Big Bad Wolf and a philandering Prince Charming. What really distinguishes the movie, estimated by Variety to have cost $50 million, is that it's a live-action musical.
In an era when musicals don't have the appeal or generate the ticket sales they used to, the holidays remain a good time to have people break into song onscreen. Families often go to movies together over Christmas week, benefiting films that can appeal to a wide range of ages—like musicals. Better yet for theater operators that week, "every single day is like a weekend day normally because people aren't working," says Glenn Williamson, a lecturer at the UCLA School of Theater, Film and Television.
Les Misérables and Sweeney Todd made their successful debuts within a week of Christmas Day. Chicago, also directed by Marshall, came out on Dec. 27, 2002. And this year, Sony on Dec. 19 opens its update of Annie. "They are a bit of a gamble, but when they work, they can work really well," Williamson says.
Combining the stories of Cinderella, Rapunzel, Little Red Riding Hood, and Jack of beanstalk fame, the stage version of Into the Woods is dark, featuring death, sexual innuendo, and infidelity. It weaves those classic fairy tales into a story about what happens to famous characters when they get what they wish for—after "happily ever after." Although there are changes, the PG-rated movie, starring Meryl Streep and Johnny Depp, stays faithful to the original, Marshall and Sondheim have said, including the plot line of Cinderella's prince seducing the Baker's Wife—more adult themes than Disney's tamer animated films.

"Superstar power, the fairy tale angle, and Disney's huge marketing machine give Into the Woods the edge at the global box office, but it's also clearly a darker film," says Jeff Gomez, chief executive officer of Starlight Runner Entertainment, a movie marketing consultant.
Streep in 2008 starred in Universal Pictures' film version of Mamma Mia!, which became the biggest live-action musical on record, with $606 million in worldwide box office receipts during its theatrical run, according to researcher Rentrak. Universal had another hit with Les Misérables, in 2012. It became the second most successful live-action musical ever and won three Oscars.
Still, the heyday of musicals stretched from the 1930s to the 1960s, bookmarked by Best Picture winners The Great Ziegfeld in 1936 and Oliver! in 1968. Since then the format has seen limited successes, such as Chicago, and flops, such as the film versions of Rent and the 2005 musical remake of The Producers. "People had gotten to the place of feeling like characters breaking out into song was not plausible, was hokey, was weird," says Jeremy Mann, director of singing for the Ray Bolger Musical Theater Program at UCLA. American Idol and other musical shows on TV have revived interest in singing, he says. Hollywood hopes he's right.
Before it's here, it's on the Bloomberg Terminal.
LEARN MORE