Grads From a Handful of MBA Programs Are Flooding Manufacturing
by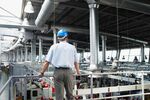 Ask business school students what industry they're hoping to land in after graduation, and you'll probably hear one of three answers: financial services, consulting, or technology. The trifecta of hot MBA industries swallows up half of B-school graduates every year, according to Bloomberg Businessweek data.
On the other hand, you'll find little chatter about manufacturing in business school forums, despite the improved odds MBA job seekers enjoy when vying for positions in the relatively uncrowded field. Only 3.8 percent of 7,010 graduating MBAs with jobs we surveyed as part of our biennial ranking of MBA programs planned to start working in manufacturing. Yet at the University of Pittsburgh's Katz Graduate School of Business and Michigan State University's Broad College of Business, more than a fifth of this year's graduates took jobs in the industry.

Katz and Broad haven't developed specific programs to train students for the industry. Katz, for instance, doesn't offer anything that resembles a manufacturing concentration. But it does have an admissions staff that screens prospective students for their career interests—allowing the school to enroll students it believes will vibe with its nearby manufacturing giants.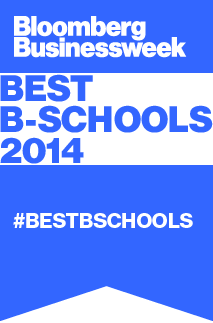 "Our admissions team, during the interview process, kind of builds the class based on employment outcomes," says Shaina Tsupros, associate director at Katz's career management and advising center. "We know we're going to have manufacturing firms that are going to want our students, so we intentionally speak to students about their career goals, and those who could be good fits for those companies and also meet our criteria make sense for our program."
There's another potential reason some schools have become manufacturing feeders, one that's largely out of their control. Many recruiters for finance and consulting companies will only visit top-ranked schools during headhunting season. Deloitte, for example, prefers its senior consultants have MBAs from top-25 business schools, according to Chris Franck, the company's main MBA recruiter for national strategy and operations. Tsupros is frank about the Katz's distance from financial and consulting hubs. "If you want to be an investment banker, we probably aren't going to be your best choice," she says.
 
A little digging shows that while some students may attend schools like Katz to get a leg up in manufacturing, others feel limited by their low visibility to recruiters. When asked in the survey about the worst part of attending the school, one Katz student wrote it had a "weak relationship with top consulting firms."
Business school students who aren't interested in the traditional MBA industries could thrive at schools that focus on alternate industries, many of which are also a great financial bet. Graduates of Purdue University's Krannert School of Management, where 17.5 percent of students went into manufacturing, and Broad boast among the highest return on investments of business schools we analyzed. Sometimes, practicality trumps prestige.
Before it's here, it's on the Bloomberg Terminal.
LEARN MORE