GOP Operatives Use Twitter To Hide In Plain Sight
Operatives pushing the limits on campaign finance rules used Twitter to share data with outside groups, CNN reports.
Annie Linskey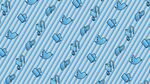 It's one of the few campaign finance restrictions that everyone in Washington interprets the same way: Outside groups that raise unlimited cash cannot, under any circumstances, coordinate with the candidates they seek to promote. It's frustrating to executive directors of super-PACs: What good is $25 million in outside money if you don't know where to spend it?