pursuits
Do Cord Cutters Want Game Consoles? Internet TV Comes to the PlayStation
PlayStation Vue has about 70 channels. Is that enough?
By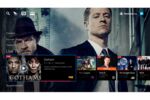 Sony is the first company out of the gates with an online television package designed to fully replace a cable subscription. The product, first announced at CES back in January, finally has details and a name: PlayStation Vue. Sony has solved some of the problems people have been hoping Internet TV would address, failed to address others, and raised one big question: Who, exactly, is PlayStation Vue for?
Other attempts at streaming-TV services, most notably Intel's OnCue system, were stifled by a failure to strike deals with content companies. Sony already has a deal with Viacom to supply 22 channels, including Nickelodeon, MTV, and Comedy Central. And now Sony is adding CBS, Discovery, Fox, NBCUniversal, and Scripps to its lineup, bringing the total number of channels to about 70. Sounds like a lot, but the holes are notable. Anyone wanting to watch ESPN, ABC, Disney, AMC, and the History Channel is out of luck.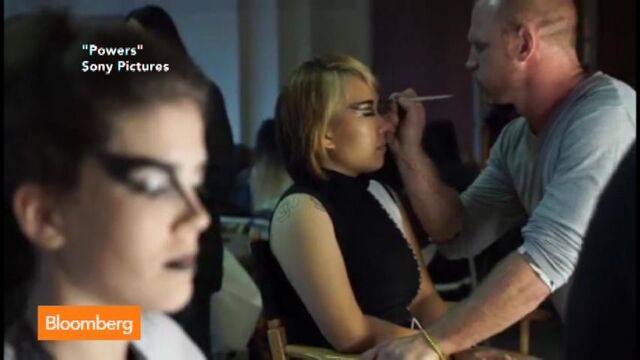 Andrew House, the chief executive of Sony Computer Entertainment, acknowledges that sports are a must-have. While Vue won't exclude live sporting events, like CBS's streaming service does with the NFL, it also won't be carrying many of the most important channels for sports fans.
The service will launch on PlayStation 4 and PlayStation 3, and Sony is working on a version for iPads. The debut will come in limited beta available in the New York area later this year, with a commercial launch in the first quarter of 2015. There are no details on pricing, but Sony is aiming to compete with traditional cable bundles. In other words, it's not chasing viewers who want to lower their monthly bills by jettisoning everything aside from their few favorite channels.
The company has focused on making a service with a better interface than cable television and Web-like features. The channels have no numbers; instead the guide changes to group the channels that a viewer watches near the top of the dial. In addition to live television and video on demand, the service learns what viewers like to watch and offers a personalized channel continuously playing shows based on a user's past activity. "Anecdotally, this is where people give us the most feedback, like 'Wow, I watch a lot more TV now, because you just sit there and it keeps feeding you,'" says Amit Nag, a senior director for PlayStation Vue. "In a perverse way, that makes me very happy."
The guide allows people to look at everything that has been on television for the last three days and pick shows to watch even without having recorded them in advance. But Sony only allows people to store television shows for 28 days. The iPad version of Vue will also be hobbled by the same rights issues that limit the TV-anywhere initiatives of cable companies: Some channels are available on the mobile services and others aren't, depending on the deals Sony was able to sign.
House says that Sony has 35 million PS3 and PS4 devices in active circulation, the potential market for Vue. These are largely young men who stream two hours of video content a day and tend to pay for the largest cable packages. House thinks Vue can convert them from cable-TV subscriptions while also convincing people who aren't interested in gaming to buy a PlayStation.
A year after the PS4 hit the market, many core gamers have already bought consoles, and Sony sees entertainment as a way to goose sales for the next several years. "This is an opportunity, in my view, to fulfill a longer goal of transforming what was in the past a dedicated game device into a proper entertainment hub," says House. "There is nothing in entertainment as broad as the mass-market live-TV space."
Perhaps. But it's a stretch to assume that early adopters who pay for premium cable packages will drop them for a smaller bundle that doesn't include many of the most popular channels. And Vue may not be distinct enough from cable to convince nongamers to trade in their Comcast boxes for $400 PlayStations.
Sony may have one advantage: It can afford to be patient. The PlayStation operation is already profitable, and content deals are structured on variable prices. If fewer people watch the shows, Sony pays out less to content owners. The company says it continues to negotiate content deals. Eventually it may add enough channels that people are willing to give the neat interface and personalization features a chance.
 
For now, however, Vue is another example that the content industry retains a firm enough grip to keep Internet television from being too disruptive.
(
Corrects to note that CBS's streaming service only excludes the NFL, not all sports.
)
Before it's here, it's on the Bloomberg Terminal.
LEARN MORE