Will Florida Ever Be a Battleground Again?
Are demographics electoral destiny? If so, the Republicans won't be gloating for too long.
By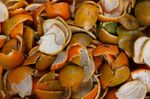 Florida has been the swingiest of swing states for multiple cycles—notably in 2000, when it was the ultimate electoral battleground. Democrats won the state in 2012 by a razor-thin 0.9 percentage point margin. And in this year's gubernatorial race, incumbent Republican Rick Scott narrowly edged out former Democratic governor Charlie Crist.