What We Learned From High-Cost Lender OnDeck's IPO Filing
By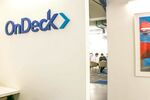 OnDeck, a small business lender that has loaned Main Street companies more than $1.7 billion since 2007, sometimes at annual percentage rates exceeding 100 percent, has filed for an initial public offering.
The filing sheds some light on the murky world of alternative lending, in which unregulated lenders such as OnDeck make high-cost, small-dollar loans. The IPO may value OnDeck at $1.5 billion, the Wall Street Journal reported.
 
What does the company's filing tell us?
OnDeck isn't profitable. The company brought in $108 million in revenue during the first nine months of this year but reported a net loss of $14.4 million, according to the filing.
It originates its loans in Virginia, where there's no limit on the interest rates commercial lenders can charge. OnDeck warns investors that if a court finds that other states' laws apply to its loans, "we may be found to be in violation of state interest rate limit law."
OnDeck's own borrowing costs have gone down. The rate that the company pays to such Wall Street companies as Goldman Sachs for the money OnDeck loans to small businesses has come down. The company's cost of funds was 6.6 percent in the first nine months of 2014, down from 11.6 percent during the same period last year.
But what it gets from borrowers hasn't changed. OnDeck's own cost of funds has decreased, but that doesn't appear to lead to lower borrowing costs. It's a little hard to judge because OnDeck says it doesn't like to "use APR as an internal metric," according to the filing. Instead, the company uses a metric called "effective interest yield" that factors in OnDeck's cost of originating the loan, such as sales commissions to brokers.
That measure has been flat since 2012, at around 41 percent to 42 percent. To give a sense of how much OnDeck's loans cost, here's an example from the filing: A borrower agrees to pay back $58,500 for a $50,000 loan with a $1,250 origination fee; that translates to an APR of 50 percent and an "effective interest yield" of 40 percent, according to OnDeck.
A common defense of high-cost small business loans is that lenders such as OnDeck are simply passing on the high rates they pay institutional lenders. To judge by OnDeck's SEC filing, that hasn't been the case.
Its most expensive loans may be getting cheaper. While the IPO filing suggests that OnDeck's average "effective interest yield" has remained steady since 2012, the company says it no longer charges triple-digit interest rates. In the filing, OnDeck says its APRs max out at 99 percent. That's down from the spring, when the bond rating company DBRS reported that OnDeck's interest rates could reach 134 percent. In either case, the rates far exceed the cost of the average business credit card, which average 16 percent.
OnDeck's brokers may be a risk. The company relies on third-party brokers, who are paid on commission, to find borrowers for as much as 44 percent of OnDeck's loan volume. The commission sales structure means brokers can have incentives to mislead business owners, enter false application data, or "engage in other disreputable behavior so as to earn additional commissions."