Safety Concerns Slow Sales of Testosterone Therapy
Safety concerns hurt sales of testosterone replacement therapy
By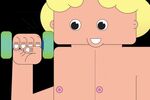 In recent years television ads promoting testosterone's powers created a stampede of men searching for a cure for "Low T," a disease aggressively promoted by testosterone makers AbbVie and Eli Lilly. "These drug companies were running a broad information campaign telling people, 'Hey, do you sometimes feel a little tired? Talk to your doctor about Low T.' That was an entrée to testosterone drugs," says Steven Woloshin, professor of medicine at the Dartmouth Institute for Health Policy and Clinical Practice.
Concerns from the U.S. Food and Drug Administration could put the brakes on sales. In a September hearing, an advisory panel to the FDA voted 20 to 1 to revise the labels of testosterone drugs such as AbbVie's AndroGel and Lilly's Axiron to make it clear the products should be prescribed only to men with serious testosterone deficiencies—not to average graying guys facing the hormonal decline that comes with age. Most panelists also urged the agency to require testosterone makers to begin safety trials in the wake of several independent studies run by academic institutions suggesting the drugs raise the risk of heart attack and stroke.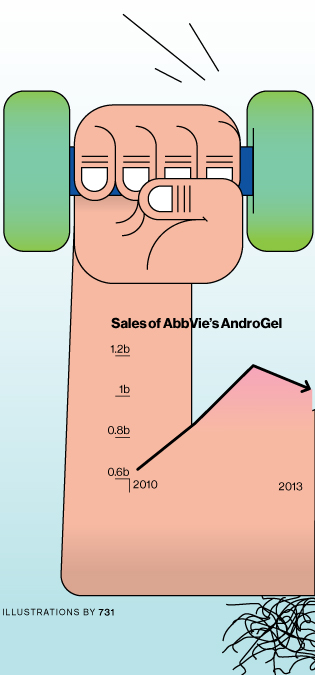 Testosterone injections have been used clinically since the 1950s, but the hormone didn't go mainstream until the early 2000s, when easy-to-apply topical gels hit the market. AbbVie and Lilly spent a combined $119 million in 2013 on TV ads praising the virtues of testosterone replacement therapy, according to market-research firm Kantar Media. It worked: FDA data show that 2.3 million people were given prescriptions for testosterone in 2013, up from 1.3 million in 2010. Only half of those men were diagnosed with the testosterone-depleting condition hypogonadism; a quarter of them never had their hormone levels tested.
Sales of topical testosterone drugs including AndroGel and Axiron grew 10 percent in 2013, to $2.2 billion, with AbbVie grabbing more than 65 percent of the market, according to market-research firm IMS Health. The FDA's safety questions have put a damper on those sales. Auxilium Pharmaceuticals, which makes the testosterone gel Testim, cut 190 sales jobs in September, citing plummeting demand for testosterone, then agreed to a $2.6 billion buyout by Endo International a month later. AbbVie reported that sales of AndroGel dropped 5 percent in the first half of 2014, to $472 million. IMS says total sales of testosterone drugs fell 6 percent in the first half of 2014 from the same period the year before. Endo didn't respond to a request for comment. AbbVie, through a spokeswoman, says it "is committed to our patients, and we will work with the FDA during its review."
The issue of whether testosterone endangers the heart may take a while to resolve, but 2015 should shed light on another question: Does the drug offer benefits to otherwise healthy men? The National Institutes of Health recently sponsored a one-year trial comparing men on a placebo with those on testosterone; it will soon begin publishing its data on whether the hormone improved any of seven measured outcomes, including sexual function and bone health.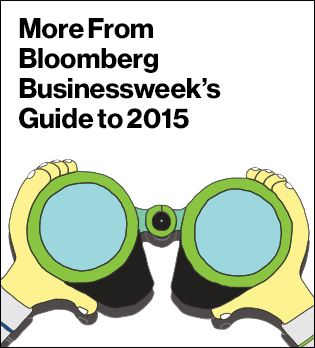 Lilly is running its own one-year study of 600 Axiron patients 65 or older. The trial "is designed to examine the impact of testosterone on energy level and sexual arousal, interest, and drive," a spokeswoman said in an e-mail. The company expects results in the second quarter of 2015. Although the study wasn't designed to determine testosterone's risks, Lilly will assess any adverse cardiovascular events that are reported, she wrote.
Those TV ads pushing men to request testosterone from their doctors are already dwindling: In the first half of 2014, Lilly's and AbbVie's ad spending dropped 13 percent, to $54.1 million, from the first half of last year, according to Kantar. "I'm certain because of the stresses discussed at the FDA hearing, the drug industry is cutting back considerably on the overpromotion [of testosterone], and I think that's good," says Ronald Swerdloff, chief of the division of endocrinology at Harbor UCLA Medical Center and a co-author of the Endocrine Society's guidelines on testosterone, who testified at the hearing. "These frequent TV ads showing happy couples walking into the sunset may be good marketing, but there are no guidelines advocating testosterone as a treatment for general aging."