business
AMD Is Falling Further Behind
Long a distant No. 2 to Intel, the chipmaker has started to run low on cash
By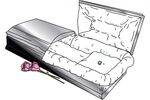 "AMD is now at a tipping point." When Bernstein Research issued that note in October, the PC chipmaker Advanced Micro Devices had announced another round of layoffs, changed chief executives, and delivered its latest dim quarterly results. "This is the right step to ensure we prioritize our resources and engineering investments," said new CEO Lisa Su, adding that AMD would continue to diversify its business away from PC chips. Wall Street analysts didn't buy it. Bernstein was among a handful of researchers who wondered aloud how much longer AMD would be around. "We cannot help but question the intermediate-term viability of AMD's client PC and server processor business," wrote Craig Berger, an analyst at market researcher Hedgeye.
For decades, 45-year-old AMD's principal business has been desktops and notebooks, and the company's chips have often been the cheapest and most efficient. It's never managed to take much more than 20 percent of the chip market away from Intel and has been losing ground in recent years. In its most recent quarter, AMD accounted for 5.2 percent of PC chip revenue, according to researcher IDC. AMD has less than $1 billion in cash on hand for the first time since 2001, and its share price is nearing its low. "AMD has chopped its operating expense spending in half in just five years," wrote Berger. "That cannot bode well for future product quality."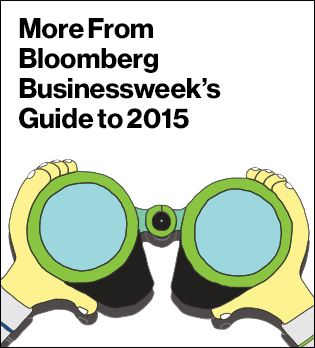 The company's last radical move came in 2008, when it split in two. AMD continued to design chips, while spinoff GlobalFoundries took over the factories pumping out the silicon. The idea was that AMD would be freed from the massive costs of building and running the plants, while GlobalFoundries could court other customers to keep the plants working at peak efficiency.
AMD has managed to sell its chips to Microsoft and Sony for their video game consoles, but it fumbled the server market, where Intel dominates, and the tablet and mobile markets, owned mostly by Qualcomm. Regrouping would require billions of dollars—and AMD doesn't have the money. "It will not take much at this point to push them over the edge given the company would now seem to have pulled most of the levers available to them to stay afloat," Bernstein wrote.
Things don't look much better for GlobalFoundries. The company, owned by an investment arm of the Abu Dhabi government, has spent more than $10 billion over the past few years to upgrade its plants. In October it agreed to take on the unprofitable chipmaking operations of IBM, which will pay GlobalFoundries $1.5 billion over three years. That will help further two of GlobalFoundries' aims: boosting chip production volume and raising cash. A planned Abu Dhabi factory has been put on hold indefinitely, because there isn't enough chip demand to justify building it. "GlobalFoundries continues to review its global capacity and expansion plans to ensure they are fully aligned with our customers' needs," company spokesman Travis Bullard said in a statement.
Abu Dhabi would have to spend tens of billions more on GlobalFoundries to try to keep up with pressure from the rest of the industry. Intel, which used to make chips only for itself, is getting into the contract chipmaking game. Samsung and Taiwan Semiconductor Manufacturing are investing more in their plants and winning big business from Apple and other customers. The IBM deal could make sense as part of a plan to make GlobalFoundries an attractive acquisition for one of the other chipmakers, likely Samsung.
Although AMD isn't broke yet, "we now feel required to wait for tangible signs of core business stability," writes Matthew Ramsay, an analyst for Canadian brokerage Canaccord Genuity. As AMD's position shrinks, the new story will be Intel vs. Samsung, each with tens of billions on the table and everything up for grabs.
Before it's here, it's on the Bloomberg Terminal.
LEARN MORE