The Other Midterms: How Republicans Can Rule 2/3 of the Country Next Year
A wave of GOP wins in the states could radically transform the country.
By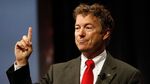 Remember the number: 69. That's how many state legislative bodies Republicans are trying to win this year, out of 99, up from the 60 they control right now. (Nebraska has a unicameral legislature, composed entirely of senators, a bit like Rome but with fewer coups.) That would give them a "state legislature supermajority," and allow them to push through the sort of policy reforms that will be quickly gummed up in a Washington that—let's be honest—will spend six or seven months passing bills before everyone gets excited about 2016.
"We're on offense this year," says Jill Bader, a spokeswoman for the Republican Legislative Campaign Committee. "We're confident in the path not just to a supermajority, but in a more diverse group of elected Republicans."
The RLSC groups this year's elections in a couple of tiers. The first tier is composed of New Hampshire's House of Representatives, where Republicans lead the generic ballot and have been closing the gap in statewide races; Colorado's Senate, which was reduced to a one-seat Democratic majority by pro-gun 2013 recall campaigns against Democrats; Iowa's Senate, which Republicans can win with one more seat; Nevada's Senate, where Democrats hold a one-seat majority in a year that turnout has been suffering; West Virginia's House, where an easy win for the GOP's Senate candidate may elect the four Republicans needed for a swing; and New Mexico's house, where Republicans need three gains, and expect to benefit from a strong win for Gov. Susana Martinez.
At the top of the second tier: Senate Minority Leader Mitch McConnell's Kentucky. Republicans need to win just five more of the House's 100 seats to take power, and to do so they're targeting conservative Democrats in the western part of the state. Democrats, for generations, have elected the sort of representation that win pro-life and pro-gun endorsements. Even this year, the NRA has endorsed Democratic incumbents like Jim Gooch, who was accused of throwing a woman's panties on a dinner table as staffers watched, but who has maintained a 92 percent rating from the gun lobby.
Republicans hope that a strong win for McConnell, who's riding an Obama backlash despite a net negative approval rating, will lead to more straight-ticket voting and a few upsets. If that happens, if Republicans win the chamber by even one vote, they're more likely to rescue legislation that would change the state's federal candidate law and allow Senator Rand Paul to run for president without giving up his seat. (By pure coincidence, Paul has just confirmed an appearance at the RLCC's upcoming retreat.)
And that would mean an excellent night for Republicans. It could get even better—Republicans are just two seats away from control of Oregon's Senate, and depending on who's counting they need one or two more seats to take over Washington state's Senate and win back full control of New York's Senate. (In both states, Democratic defectors have allowed Republicans to run the upper houses. Get ready for New York's progressives to rage at Governor Andrew Cuomo, who told the Working Families Party that he'd work to elect a bluer Senate and has gone on to alternate his endorsements between Democrats and Republicans.)
What would make tonight worthwhile for Democrats? Well, victories in any of the races mentioned above, and anything they can claw back in states like Arkansas (where the state GOP ticket is going to win by less than Mitt Romney's long-coattailed 2012 margin) and Pennsylvania (where hopelessly bumbling Governor Tom Corbett is losing by double digits). If they prevent losses on a map that was generally gerrymandered to lock in Republican majorities, they'll take it.
"Election Day 2014 is the final Democratic hangover from the 2010 statehouse debacle," writes Carolyn Fiddler, a veteran of the Democratic Legislative Campaign Committee who now works with the progressive turnout group The Atlas Project. "Shifting demographics, backlash against ultra-conservative agendas (Kansas gubernatorial, anyone?), and presidential turnout levels in two out of the next three elections (sorry, Virginia, New Jersey, Mississippi and Louisiana) make this cycle Democrats' likely nadir on the state legislative level."
In the meantime, especially if Wisconsin's Scott Walker wins and emboldens conservatives, 2015 could see a stampede of conservative legislators working to cut taxes, dismantle public sector union deals, and block or undo Medicaid expansion. Arkansas's GOP candidate for governor, Asa Hutchinson, has called the state's "private option for Medicaid" a "pilot project that can be ended." Hutchinson's been leading in every recent poll. The first people to feel the impact of the 2014 midterms may be the 100,000-odd Arkansans who signed up for expanded Medicaid. You'll probably hear about it from John Oliver.
CORRECTION: An earlier version of this post misspelled Asa Hutchinson's last name, referred to the Wisconsin state Senate rather than the Washington state Senate, and incorrectly stated that Republicans held a one-seat majority in the Colorado state Senate.