BP Steps Up Legal Assault on Gulf Spill Settlement Administrator
Paul M. Barrett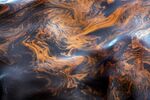 BP has produced more evidence of alleged conflicts of interest swirling around the court-appointed Louisiana lawyer who's handing out billions of settlement dollars related to the company's 2010 oil spill. The lawyer, Patrick Juneau of Lafayette, La., counters that BP is feigning outrage to arrest a claims-payment process that's proving more expensive than anticipated. The oil company, Juneau contends, has known for years about his home state loyalties, which he characterizes as innocuous.
There's truth on both sides. Juneau, in retrospect, was a dubious choice to be the supposedly disinterested court agent for distributing reparations after the horrendous spill in the Gulf of Mexico in 2010. On the other hand, BP acquiesced in his selection in 2012 as part of an eyes-wide-open settlement, the terms of which the British company belatedly came to regret.
To recap: According to investigations and court rulings, BP's negligence contributed centrally to an historic environmental disaster four and a half years ago. Eleven men died in the offshore rig explosion. The company promised to make things right and began doling out money for cleanup and damage claims—more than $28 billion so far. The payouts didn't forestall lawsuits, however, some of which remain unresolved. In 2012, BP settled one batch of lawsuits related to private business claims; the company expected the bill for that pact would total $7.8 billion. Carl Barbier, the federal judge in New Orleans overseeing the spill litigation, put Juneau, an old acquaintance from the Louisiana trial bar, in charge of distributing the settlement money. BP agreed to the appointment.
The Juneau-supervised claims process didn't go as BP expected. In many cases, plaintiffs' lawyers demanded money for clients whose losses couldn't be traced to the spill—an opportunistic cash grab I described in a June 2013 Bloomberg Businessweek cover story. The plaintiffs' lawyers, backed by Juneau, said BP had agreed to loose claims rules—with no overall cap on payouts—and had to live with the deal it struck.
Juneau, who's in his mid-70s, graduated from the Louisiana State University School of Law. He specialized in defending personal injury cases and developed a side business serving as a court-appointed "special master" in mass-tort cases. As BP claims administrator, he never disguised his enthusiasm for Gulf residents seeking the company's money. "My message to everyone is, 'When in doubt, file a claim,'" he said during a news conference in August 2012, according to the Mobile Press-Register.
As BP's estimate of its potential settlement bill exceeded $9 billion and continued growing, the company went back to Judge Barbier complaining of a rip-off. BP said Juneau was approving inflated and even "fictitious" claims. In September 2013, BP's complaint gained credibility when a court-sponsored investigation of Juneau's operation uncovered corruption among some of his senior aides. Juneau himself wasn't implicated in the wrongdoing, and Barbier permitted payouts to continue.
More recently, as BP has persisted in trying to slow the claims process or shut it down, the company has asked Barbier to remove Juneau because of his supposed bias against BP. On Oct. 29, the company made a series of court filings in New Orleans that point to e-mails and other material BP said it only recently had obtained. This evidence allegedly shows that Juneau failed to disclose that, prior to his appointment to the settlement administrator's job, he served as an attorney for the state of Louisiana and individual claimants seeking damages from BP.
The company accused Juneau of pretending to be "an independent 'neutral,'" when in fact his conduct as settlement administrator was inevitably influenced by having "spent over 500 hours representing the state of Louisiana and advocating on behalf of its claimants against BP." The main newly discovered evidence BP cited to support this assertion was an October 2010 e-mail from a lawyer named Billy Plauche, who represented Louisiana and worked with Juneau. Urging Juneau's involvement in public meetings about the spill recovery, Plauche wrote: "I think it would be great if Pat could attend—he does have the most familiarity with the private claims; and I think folks will be happy to see the work he is doing on behalf of the state to support private claimants."
In earlier filings, Juneau insisted that going back to the period immediately after the spill in 2010, his role as a paid "special counsel" for Louisiana was well known. He did not, however, litigate on behalf of the state or individual claimants. "I did not sign any pleadings filed by the state of Louisiana or appear as counsel on any filing made by the state of Louisiana," Juneau said in an Oct. 15 filing. He pointed out that in late 2012, BP praised his early work as settlement administrator, and only later, when the volume of payouts began to mount in 2013, did the company raise allegations of improper conduct.
The upshot? Judge Barbier has generally shown skepticism toward BP's complaint that it's been victimized. The company has asked the Supreme Court to intervene in the case in a petition the justices could act on soon. Until then, it's difficult to see Barbier ousting Juneau for any reason short of smoking-gun evidence of individual malfeasance.
Pat Juneau clearly has regional loyalties. To buy BP's contention that it was oblivious to these attachments requires one to assume a striking naiveté on the part of an enormous corporation with armies of well-paid attorneys, including top local legal talent in Louisiana.
Here's my take: Desperate to put a final price tag on its spill liability, BP made itself vulnerable to justice Cajun-style, and that's exactly what it has received.
Before it's here, it's on the Bloomberg Terminal.
LEARN MORE