Politicians: Millennials Won't Vote Because They Hate You
By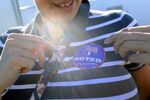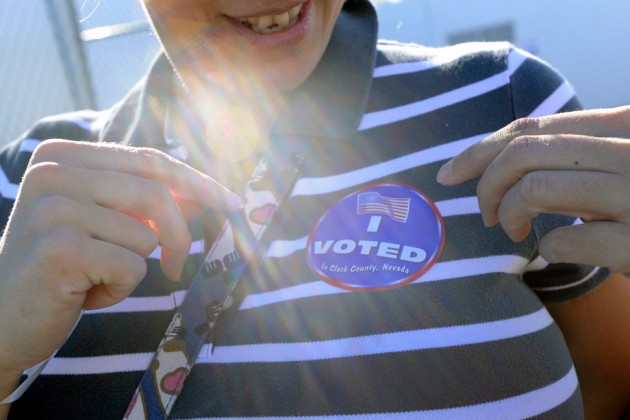 Most young people don't plan to vote in the midterm elections, even though they have clear political preferences, according to a Harvard survey released on Wednesday. Most U.S. millennials want Democrats in control of Congress, but the 26 percent who say they will cast a ballot next week will vote for Republicans, according to the Harvard Institute of Politics study (PDF) of more than 2,000 people age 18-29.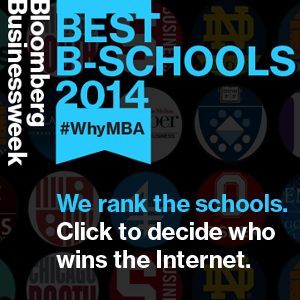 The potentially nonvoting masses—the 72 percent of respondents who expressed some doubt about voting—gave five different reasons they wouldn't be trekking to the polls that all say the same thing about their generation's views on politics: We don't care. They were staying out of the game for roughly the same reason no one watched the World Series. It's consequential, but still pretty boring. As my colleague Emily Greenhouse at Bloomberg Politics reported:
"Twelve percent said they don't know enough about the candidates, 11 percent said they weren't interested, eight percent said they weren't registered, seven percent said they don't trust or like the candidates or politicians in general—another seven percent said that their vote doesn't make a difference."
The midterm apathy adds to a tidy pile of evidence suggesting that young people see the future—theirs and the country's—as only loosely tied to the whims of politicians. "Young people have believed that politics doesn't have the tangible results that they wish that it did. So therefore they are less likely to be participating," John Della Volpe, polling director at Harvard's Institute of Politics, told USA Today.
Here's a sampling of other signs that the youth aren't betting on the efficiency of people who roam the halls of Congress.
Partnership for Public Service/National Association of Colleges and Employers
1. The share of college grads entering public sector jobs slumped for the fifth consecutive year in 2013. Just 5.4 percent said they'd take a government job last year, down from a peak of 10.2 percent in 2009, according to an analysis of the most recent data from the National Association of Colleges and Employers (PDF).
2. Just over a third of young people think running for office is an "honorable thing to do," according to a 2011 Harvard poll. Almost twice as many said community service was honorable.
3. Distaste for the business of politics may be nudging young people toward the business of businesses. Most young people across the globe don't trust government alone to improve their lives, according to a September survey of 8,000 people age 18-30 in 117 countries, conducted by the communications firm Publicis Groupe.
Seven in 10 millennials said governments couldn't fix global challenges without outside support, and an even higher share thought that help should come from corporations.
Before it's here, it's on the Bloomberg Terminal.
LEARN MORE