Charlie Rose Talks to Steve Case
The AOL founder turned venture capitalist discusses the urgency of nurturing America's entrepreneurs
By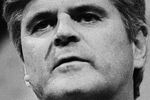 You've moved on from the AOL-Time Warner merger to become someone presidents consult with. How did that happen?
It evolved over a few decades. I was involved in the 1990s, working with President Clinton, on issues around Internet policy. Then I worked with President Bush on some things; more recently with President Obama. I've seen the Senate and the House change hands a bunch of times. I've seen the rhythms of how Washington works.
And when people ask what you do, what do you tell them?
The main thing I do is [venture capital firm] Revolution; we invest in people and ideas that can change the world. The broader theme is trying to make sure we remain the most entrepreneurial nation in the world. I don't think it's guaranteed; 250 years ago, America itself was a startup, just an idea. Now it's the leader of the world because it has the leading economy. We need to make sure we're investing in entrepreneurs all across the country and celebrating the work of startups.
I was recently reading about how the Chinese have made it their mission to steal our lead.
They're starting to make some moves. If we get complacent, we're going to lose that lead. We need to figure out a way to support entrepreneurship all across the country—and not just in tech, by the way. Some of the most successful startups in the last 10, 20 years are companies like Chipotle in Denver, worth $20 billion, Under Armour in Baltimore, Chobani in upstate New York.
You'd like to see the startup focus broaden beyond Silicon Valley.
This year about 76 percent of venture capital is going to three states: California, New York, and Massachusetts. Yet 76 percent of the Fortune 500 companies are in the other 47 states. And by the way, 56 years ago, Detroit was our Silicon Valley; it was the time of the car. One hundred years ago, Pittsburgh was Silicon Valley because it was the steel capital. As a nation, we shouldn't have all our eggs in one basket. We should have it more broadly spread so we're creating jobs and growth all across the country.
Why do you see a risk of the U.S. losing its lead in innovation?
Other countries all around the world have kind of figured out that the secret sauce that's powered the American story is startups, entrepreneurs, innovation. And they're trying to change their policies around investing in research … or immigration policy to attract talent. Israel has done a lot to emerge. Certainly Singapore has done a lot. China … India is becoming very entrepreneurial. We're seeing a lot of people who came to the U.S. for an education and worked here for a while now going back to India and starting companies.
Do we have the right regulatory climate?
No. We have to figure out a way to expedite getting products into the market. We have to create more incentives for risky startup investment capital around things like capital gains. Mostly, we need to make sure we win what's now a global battle around talent by having a sensible immigration system.
How high are the stakes?
The reason it's so important is that the data's pretty compelling that startups—these young, high-growth companies—account for really all net job creation. The [Ewing Marion] Kauffman Foundation says that, over the last three decades, 40 million jobs have been created from these startups. If you want to get the job-growth side of things moving, the place to focus is on startups.
Before it's here, it's on the Bloomberg Terminal.
LEARN MORE