PGA Ousts President Bishop for 'Insensitive' Comments
Rob Gloster and Michael Buteau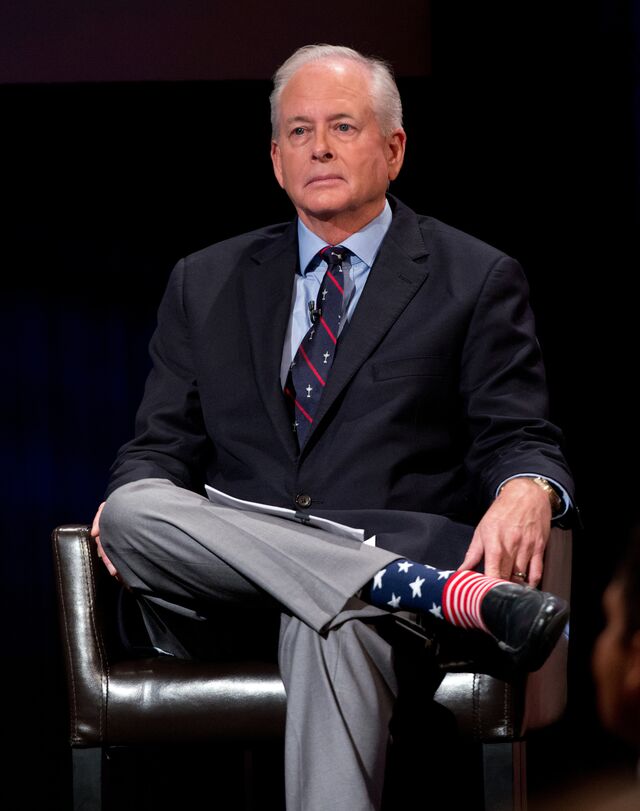 The PGA of America ousted President Ted Bishop for "insensitive gender-based statements" a day after he called England's Ian Poulter a "little school girl squealing during recess."
Bishop, who had less than a month left in his two-year term as president, was replaced by vice president Derek Sprague until new elections are held Nov. 22.
"We must demand of ourselves that we make golf both welcoming and inclusive to all who want to experience it, and everyone at the PGA of America must lead by example," PGA Chief Executive Officer Pete Bevacqua said yesterday in a statement e-mailed by the organization.
Bishop's removal comes as golf has been making an effort to be more inclusive and sensitive to women's issues.
Last month, the 260-year-old Royal and Ancient Golf Club of St. Andrews in Scotland voted to allow women as members. That decision came two years after Georgia's Augusta National Golf Club, which hosts the annual Masters Tournament, added former U.S. Secretary of State Condoleezza Rice and Darla Moore, a Rainwater Inc. financier, to join its ranks, ending a decade of controversy over its all-male membership.
Bishop, 60, criticized European PGA Tour player Poulter for comments he made about former Ryder Cup captains Tom Watson and Nick Faldo in a book, "No Limits: My Autobiography," released this week.
Poulter, 38, who was a member of the European squad that defeated Watson's U.S. team last month for its third straight Ryder Cup triumph, described Watson's captaincy as "baffling."
'Highly Disrespectful'
He was critical of comments Faldo made last month on TV about Spain's Sergio Garcia. Faldo, who was European captain in 2008, said Garcia "was useless" during that year's Ryder Cup. Poulter said Faldo's comments were "highly disrespectful."
Bishop called Poulter a "lil girl" on Twitter, then continued his criticism on Facebook.
"Tom Watson (8 majors and a 10-3-1 Ryder Cup record) and Nick Faldo (6 majors and all-time Ryder Cup points leader) get bashed by Ian James Poulter," Bishop wrote. "Really? Sounds like a little school girl squealing during recess. C'MON MAN!"
Bishop released a statement yesterday apologizing to Poulter and said "if I had the chance to hit the delete button on the things that I sent out yesterday, I would without hesitation."
Bishop, director of golf at The Legends Golf Club in Franklin, Indiana, said he declined the PGA's request to resign as president, but that he accepted the organization's vote "to impeach me."
'Drastic Consequences'
"The PGA has also informed me that I will not become the honorary president, nor will I ever be recognized as a past president in our association's history," he wrote. "These, along with the impeachment, are drastic consequences for the offense I have committed, but I must live with them."
The 98-year-old PGA, based in Palm Beach Gardens, Florida, is made up of more than 27,000 golf professionals. The PGA Tour organizes men's pro golf tournaments in North America.
Sprague, the director of golf at Malone Golf Club in northern New York, said PGA members "must uphold the highest standards and values of the profession, as well as the manner in which we conduct ourselves at all times."
"We apologize to any individual or group that felt diminished, in any way, by this unacceptable incident," Sprague said in a statement released by the PGA.
Before it's here, it's on the Bloomberg Terminal.
LEARN MORE