The Humbling of Wal-Mart: 'There Is No Excuse for Us Not to Be Doing Better'
by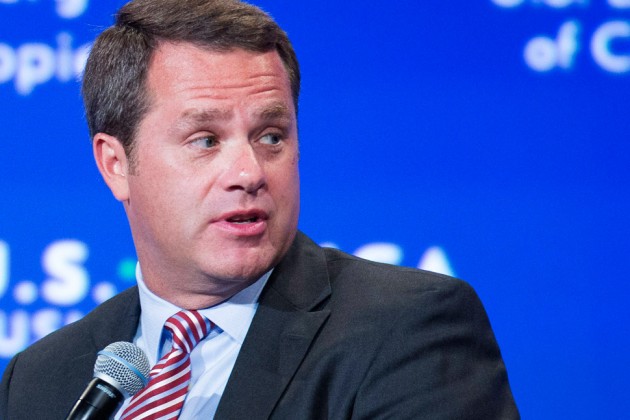 Wal-Mart Stores got a new chief executive this year, and he appointed a new president for the company's U.S. stores. The two leaders have taken over a business that has been struggling in many ways—including labor protests in the U.S. and corruption investigations overseas—but by far the biggest problem has been financial. Wal-Mart sales are not growing this year, and they didn't increase last year, either.
"There is no excuse for us not to be doing better," CEO Doug McMillon said Wednesday at a meeting in Arkansas for analysts and investors. That's a humbling statement from the head of the world's biggest retailer.
McMillon said Wal-Mart still has problems keeping the right items in stock and helping customers get through checkout lines quickly. "We cannot let the competition beat us on price," he said. "Some of the wealthiest people in the world became wealthy by saving money." Greg Foran, head of U.S. stores, also noted that in some places, Wal-Mart wasn't offering the lowest prices.
Price, variety, and convenience are what have defined Wal-Mart. So, too, have its Supercenters, the big stores that mark the suburban shopping experience. Wal-Mart will open 120 of them this year. "I like Supercenters," said Foran. Next year, however, the company will open only half that many while launching about 200 of its smaller Neighborhood Markets. Those little stores have been doing pretty well.
Foran offered these reflections on fresh produce: "We do a pretty reasonable job with fruit," he said, "but I do worry about our vegetables."
Wal-Mart will be spending more to build up its e-commerce operations. Amazon.com is one clear reason, but plenty of other retailers and tech companies are challenging Wal-Mart. The company is working to offer a whole range of delivery services. When talking about what's to come, McMillon sounds cheery. "I really believe our future is bright," he said. "There are so many ideas percolating around."
Before it's here, it's on the Bloomberg Terminal.
LEARN MORE