Janus Leases Space for Gross a 5-Minute Walk From Pimco
Nadja Brandt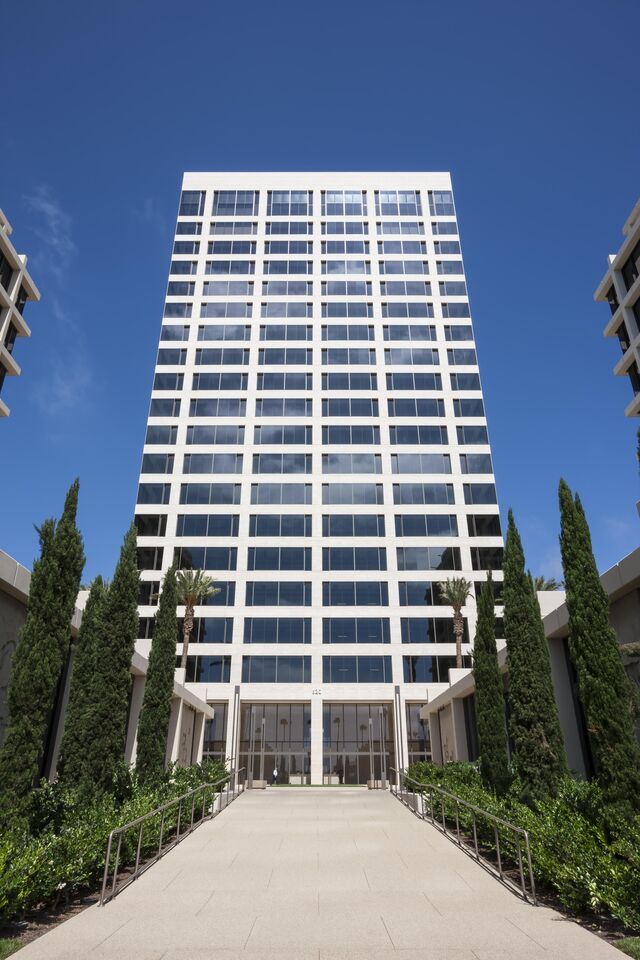 Bill Gross went from overseeing almost $2 trillion to managing a $79.1 million bond fund when he left Pacific Investment Management Co. for Janus Capital Group Inc. last month. His offices are much smaller too.
Janus signed a lease for 2,500 square feet (232 square meters) of move-in ready suites at the newly built 520 Newport Center tower, next to the Fashion Island Shopping Center in Newport Beach, California, landlord Irvine Co. said today. Janus, based in Denver, didn't previously have an office in the oceanside community, where Pimco is based.
Janus moved into the offices late last month, said Michael Lyster, an Irvine Co. spokesman. He wouldn't disclose the length of the lease. Move-in ready space like the type Janus is renting typically has terms of two to five years, he said. The 21-story tower is a five-minute walk from Irvine Co.'s 650 Newport Center Drive, where Pimco has about 400,000 square feet.
"The opening of an office by Janus Capital and Bill Gross confirms 520 Newport Center Drive as an elite address for the financial industry and enhances Newport Center as a leading hub of investing," Lyster said in an e-mail. "We look forward to working with Janus on their future needs at 520 Newport Center."
Gross, who co-founded Pimco more than four decades ago and helped its Total Return Fund become the world's biggest bond mutual fund, left last month amid a dispute with management over how to move the firm forward and end record redemptions. At Janus, Gross, 70, will build the firm's fixed-income business as its equity funds lag behind competitors and the market.
First Tenant
Janus is the first tenant at the new tower, Lyster said. Acacia Research Corp., a patent owner and licenser, has leased about 18,000 square feet on the 12th floor, with plans to occupy the space early next year, and Irvine Co. intends to announce an additional lease in the next few weeks, Lyster said.
The tower was designed by New York-based Pei Cobb Freed & Partners Architects LLP, according to the property's website. Newport Beach-based Irvine Co., led by billionaire developer Donald Bren, owns Fashion Island along with many of the office buildings in Newport Center.
Steven Shapiro, a spokesman for Janus with Communications Strategy Group, declined to comment on the lease.
Gross's Janus Global Unconstrained Bond Fund received $66.4 million in deposits in September, the month Gross said he was joining Janus. The client cash brought assets at the fund to $79.1 million, according to Chicago-based fund researcher Morningstar Inc.
(An earlier version of this story was corrected because landlord Irvine Co. gave an incorrect move-in date for Acacia.)
Before it's here, it's on the Bloomberg Terminal.
LEARN MORE