Greece's Bonds Drop Amid Row With EU Over Bailout Exit
Lukanyo Mnyanda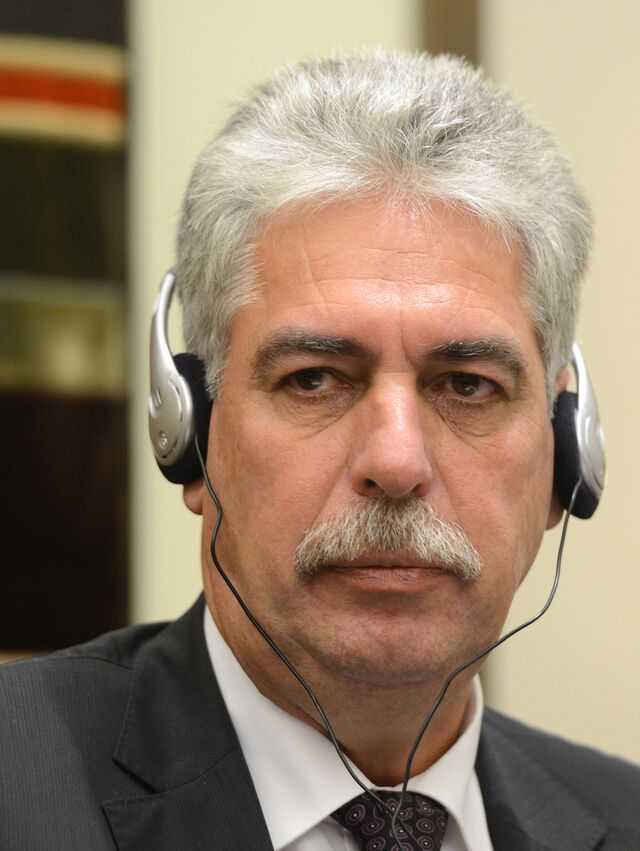 Greece's government bonds declined, pushing 10-year yields above 7 percent for the first time since March, after euro-area finance ministers clashed with the nation's leaders over their desire to sever a bailout program.
Greek 10-year bonds fell for a second day and the nation's stock index tumbled to the lowest in more than a year. Ministers are watching Greece "with a certain skepticism and concern," Austrian Finance Minister Hans Joerg Schelling said yesterday. The euro area's second-biggest bond rally this year is slowing amid concern Greece won't be able to finance itself at sustainable rates without the support of its regional partners. Benchmark German 10-year yields dropped to a record.
"We are starting to approach yield levels where doubts are starting" about Greece's ability to finance itself, said Christian Lenk, a fixed-income analyst at DZ Bank AG in Frankfurt. "There is a lot of uncertainty in the market and that is helping to increase pressure on Greek bonds."
Greek 10-year yields climbed 31 basis points, or 0.31 percentage point, to 7.01 percent at 4:48 p.m. London time, having reached 7.09 percent, the highest since March 21. The 2 percent bond due in February 2024 fell 1.77, or 17.70 euros per 1,000-euro ($1,266) face amount, to 75.445.
The nation's benchmark stock index, the ASE Index, fell as much as 6.2 percent to the lowest since Sept. 9, 2013.
Unpopular Cuts
Greece is seeking to join Ireland, Spain and Portugal in emerging from aid programs. Ending the 240 billion-euro lifeline that has kept the country afloat since 2010 would ease fiscal oversight by the euro area and International Monetary Fund, which have demanded unpopular budget cuts that have deepened a six-year Greek recession.
Alexis Tsipras, leader of the opposition Syriza party, is aiming to force a snap election in the first quarter of 2015 that opinion polls show his party would probably win. His party advocates a significant writedown on Greece's debt.
While the rate on Greek bonds has surged, it's far from the record-high 44.21 percent reached in March 2012. It's also more than 2 percentage points lower than the 2014 high of 9.33 percent, which it touched on Jan. 17.
German bonds gained as investor confidence in Europe's largest economy slumped and the government lowered its growth outlook for 2014 and 2015. The benchmark 10-year yield dropped as much as six basis points to 0.837 percent, the lowest level since Bloomberg started collecting the data in 1989.
The ZEW Center for European Economic Research in Mannheim said its index of investor and analyst expectations, which aims to predict economic developments six months in advance, declined to minus 3.6 in October from 6.9 in September. That's the lowest level since November 2012. Economists had forecast a drop to zero, according to the median estimate in a Bloomberg News survey.
Forecasts Revised
Germany's government cut its forecast for economic growth to 1.2 percent this year from a previous estimate of 1.8 percent. It also lowered its prediction for 2015 to 1.3 percent from 2 percent.
German yields extended a decline that's been driven by investor skepticism that the European Central Bank strategy to revive inflation and economic output will work without monetary expansion through a form of government-bond purchases, or quantitative easing. That concern has heightened as recent reports showed the slowdown was spreading to Europe's largest economy, which has acted as an engine preventing an even bigger slump throughout the sovereign debt crisis.
"Everyone is looking at inflation markets now and seeing what the ECB is making out of that," said Michael Leister, a Frankfurt-based senior fixed-income strategist at Commerzbank AG. "This is probably going to be the theme, so basically bund yields sitting on the lows."
Inflation Outlook
Inflation expectations have plunged with investors betting that German's consumer-price growth will be just over half the ECB's target goal of 2 percent in the next decade.
Germany's 10-year break-even rate, a gauge of expectations of inflation derived from the yield difference between bunds and index-linked securities, fell as much as 10 basis points to 0.94 percentage point, before being at 1 percent, the lowest on a closing basis since Bloomberg started collecting the data in 2009. It has dropped from a record-high closing rate of 2.38 percentage points reached in April 2011.
Euro-area inflation slowed in September to a five-year low of 0.3 percent, the European Union's statistics office in Luxembourg will confirm in two days' time, according to the median estimate of economists in a Bloomberg News survey.
Bond Movers
Volatility on French bonds was the highest in the euro area today, followed by those of Ireland and Belgium, according to measures of 10-year debt, the yield spread between two- and 10-year securities and credit-default swaps.
France's 10-year yield dropped as much as seven basis points to a record-low 1.195 percent, even after the nation's rating outlook was lowered by Standard & Poor's on Oct. 10. Finnish 10-year yields touched 0.97 percent, also the least on record and withstanding the loss of their AAA ranking with S&P the same day. The equivalent Dutch yield declined six basis points to a record 0.982 percent, rates on similar-maturity Austrian bonds fell to as low as 1.052 percent and Belgian yields reached 1.114 percent, all records.
Greece's government securities returned 19 percent this year through yesterday, Bloomberg World Bond Indexes show, trailing behind only Portugal's 20 percent. Germany's earned 7.5 percent and Italy's made 13 percent.
Before it's here, it's on the Bloomberg Terminal.
LEARN MORE